Energy giant shuts down offshore wind operations threatening 190 jobs
Technip Offshore Wind announces plans to shut down Scottish offshore wind operations.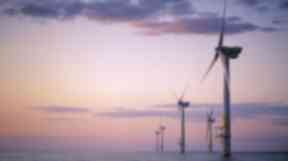 A French energy giant has announced plans to shut down its Scottish offshore wind operations.
Nearly 200 jobs are facing the axe at Technip Offshore Wind, which is based at Westhill in Aberdeenshire.
The firm blamed a "highly capital-intensive" market and "disparities" in the renewable energy industry across Europe and the loss of 190 posts.
A Technip spokesman said: "Technip can confirm that it has undertaken a review of it's business in the offshore wind sector.
"Following this review the group is proposing that it's business unit Technip Offshore Wind will close following the completion of all projects.
"The proposal is subject to consultation with employee representatives before any final decision is taken."
A total of 74 jobs are at threat in Aberdeenshire, 23 in Gateshead, and 61 offshore. A further 32 contractors are in consultation with Technip.
The move raises further questions over the future of the European Offshore Wind Deployment Centre (EOWDC) at Aberdeen Bay.
Technip has confirmed it is no longer involved in the 11-turbine scheme, which received its marine license last week.
US tycoon Donald Trump has opposed plans for the development over the potential visual impact on his golf club in nearby Balmedie.
Green energy developers in the UK have often struggled to get political and financial backing for projects.
In March, industry body Scottish Renewables raised concerns over uncertainty in the offshore wind sector.
It warned: "Continued strong support from both the Scottish and UK governments is absolutely critical."
Swedish firm Vattenfall intends to sell its 75% interest in the EOWDC scheme, which has already been delayed by two years.
Aberdeen Renewable Energy Group, which has a 25% stake, has handed over operations to Aberdeen City Council.