Rise in exports of Scottish oil and gas to 100 countries worldwide
North America is Scotland's top export destination accounting for a third of £7.6bn sales.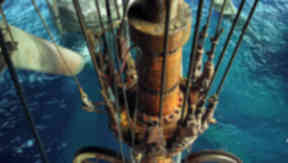 Scotland's oil and gas exports rose by 4.5% in 2010-11 according to the latest figures.
Nearly half of all of the country's oil and gas was exported, with sales reaching £7.6bn.
North America remains Scotland's top destination for oil and gas, accounting for more than a third of all sales, according to the figures from Scottish Enterprise and Scottish Council for Development and Industry (SCDI).
Scotland exported oil and gas to 100 different countries in 2010-11, with the strongest growth recorded in the Australasian market. 
Lena Wilson, Scottish Enterprise chief executive, said: "These results show the huge importance oil and gas continues to play in Scotland, and in particular how our skills and expertise in this area are in increasing demand worldwide.
"The steady growth in sales at a time of global economic downturn is particularly encouraging.
"The continuing challenge will be to capitalise on our strengths and build on Scotland's international capabilities - both in the oil and gas industry itself and in the application of our expertise in this area in the fast-growing renewables sector."
Energy Minister Fergus Ewing said: "With more than half of the value of the North Sea's oil and gas reserves yet to be extracted these results highlight the fact that oil and gas remain an enormous economic resource for Scotland's long-term benefit.
"Continued and sustained investment is needed in order to maximise recovery of the remaining 24 billion barrels with a wholesale value of £1.5 trillion."