Two men arrested after £29,000 of cocaine found in Moray searches
A 50-year-old man and a 26-year-old are expected to appear in court on Monday.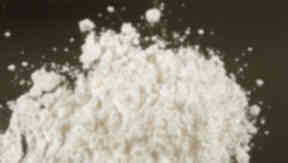 Two men have been arrested in Moray following two separate seizures of class A drugs.
On Friday, a 50-year-old man was arrested after a vehicle was stopped on the A95 near Aberlour and nearly £18,000 of cocaine was recovered. 
An address in Elgin was then searched and a further £4000 of cocaine was found.
On Saturday, a 26-year-old man was arrested after another address in Elgin was searched and cocaine worth nearly £7000 was found, along with smaller quantities of heroin and diazepam.
Detective sergeant Andrew Wilson said: "People who deal drugs cause misery in our communities and we will continue to target them by taking action at every opportunity. 
"I would encourage any member of the public who has information about drugs to get in touch either by phoning 101 or by contacting Crimestoppers anonymously on 0800 555111."
The two men are expected to appear at Elgin Sheriff Court on Monday.