Historical group produce detailed work on Forres cemetery
Moray burial research group publish detailed work on Cluny Hill Cemetery.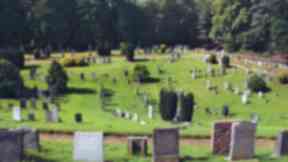 A Moray research group has completed its latest project by recording monumental inscriptions in a Forres cemetery.
The Moray Burial Ground Research Group is behind the publication of the book 'Cluny Hill Cemetery', documenting the inscriptions from some 1600 memorials at the cemetery.
Years of research at Cluny Hill has produced the work containing information on 6000 people from the burial ground, which was first opened for internments in 1850.
Over the years the cemetery had been expanded four times until in 1955 it was clear that the site would soon be full, resulting in a new cemetery being opened at Clovenside.
The book is the product of a monumental inscription recording project carried out on the site from 2009 until 2010, with group members transcribing and photographing all memorials within the cemetery.
As well as containing the transcriptions of some 1600 memorials the publication contains 21 pages of plans and a comprehensive index.
The book is available from Yeadons Book Shop in Elgin and via the [MBGRG website]http://www.mbgrg.org) priced at £20.
Further details of this publication and the groups work can be obtained by contacting fieldwork coordinator Helen Mitchell on 01343 546620.