Aberdeen City Council Election 2012: Hazlehead/Ashley/Queen's Cross
STV Local takes a look at all 13 wards ahead of next month's Aberdeen City Council elections.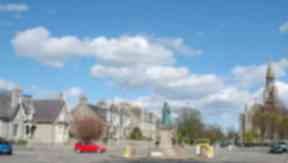 Four councillor positions are up for grabs in the Hazlehead, Ashley and Queen's Cross ward.
In 2007, 7998 people voted in this large constituency – the highest number out of all 13 wards.
In the past, plans have been voiced to merge Harlaw Academy and Hazlehead Academy, which prompted an angry response from parents.
Local residents were also furious when plans to build an 8000-tonne recycling centre close to the entrance of Hazlehead Park were approved.
Almost 250 letters of objection, three petitions and a march by local primary school pupils were not enough to prevent councillors voting 8-3 in favour of the controversial plans.
This constituency has already hit the headlines when a mannequin called Helena Torry was entered as a candidate.
The 'candidate's agent' Renee Slater was later arrested by police and charged in connection with the incident.
What happened in 2007
Liberal Democrat Martin Greig won this ward five years ago with 1901 votes, which was a 24% share.
He was closely followed by Conservative Jim Farquharson who received 1728 votes and was elected after the second count.
Mr Farquharson left the Conservative party last year and sat as an independent before joining the Independent Alliance Group.
The third councillor position was filled by Lib Dem Jennifer Stewart before SNP John West became Scotland's youngest councillor at the age of 18 when he beat Labour's Timothy Harris to gain his seat.
Mr West won't be standing again after deciding to quit politics to go travelling.
The candidates
John Corall, who won the Midstocket/Rosemount by-election in August 2007, has changed ward and is now standing for election in Hazlehead, Ashley and Queen's Cross. Stephen Flynn is the second SNP candidate.
After leaving the Conservatives, Jim Farquharson is standing as an independent this time around.
Liberal Democrat incumbents Martin Greig and Jennifer Stewart will be hoping they have done enough to earn another five years.
Sandra Macdonald, wife of MSP Lewis, is the Labour candidate. She previously served as a councillor in the St Machar ward.
Peter Kennedy is the Scottish Green Party candidate, while Ross Thomson is the Scottish Conservative candidate. Mr Thomson has previously stood for election in UK and Scottish Parliament elections as well as at last year's Dyce, Bucksburn and Danestone by-election.
More information on the candidates
Aberdeen Conservatives Twitter feed
Scottish Conservative candidate Ross Thomson's website
Aberdeen Liberal Democrats Twitter feed