Aberdeen City Council Elections 2012: Kincorth/Loirston
STV Local takes a look at all 13 wards ahead of next month's Aberdeen City Council elections.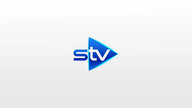 Aberdeen City Council's current leader is amongst the candidates standing in the Kincorth and Loirston ward.
Aberdeen FC's new stadium, a controversial deer cull and new housing will be amongst the key issues for residents.
Last year councillors voted by 23 votes to 17 in favour of Aberdeen FC building a new stadium at Loirston Loch.
The local community councils had opposed the plans for a number of reasons, including environmental, parking and traffic concerns but the 21,000-seater arena was given the green light.
Local residents have also been critical of Aberdeen City Council's controversial deer cull at the nearby Tullos Hill to pave the way for its 'tree for every citizen' scheme.
The Aberdeen Local Development Plan has earmarked 1500 new homes for Loirston and Cove by 2023 and 13 hectares of employment land.
Seven candidates are standing in this three-member ward.
What happened in 2007
The Scottish National Party's future Aberdeen leader Callum McCaig secured a convincing win in this ward five years ago.
He received 1883 votes – a 32% share of the first preference votes.
Liberal Democrat Kate Dean was the second councillor elected after the sixth count with 1610 votes.
The final position went to Labour's Neil Cooney who pipped party counterpart Sue Rae after the seventh count.
The other unsuccessful candidates were Conservative Graeme Webster, Lib Dem Angus Easton, independent Daniel Yeats and Solidarity's Paul Mitcheson.
The candidates
All three incumbent councillors are standing again in this ward.
Callum McCaig, who became the leader of Aberdeen City Council at the age of 26 last June, will be confident of winning this ward following his healthy majority in 2007.
Kate Dean, a former Aberdeen City Council leader herself, will be hoping she has done enough to convince the electorate she deserves another five years.
Labour's Neil Cooney is one of two Labour candidates, the other being Eleanor Morrison.
Alan Martin is the Scottish Conservative candidate tasked with improving their vote. They received fewer than 500 votes in 2007.
Independent candidates Neale Bothwell and Andrew Finlayson, the chairman of Cove and Altens Community Council, are also standing for election.
More information on the candidates
Aberdeen Liberal Democrats Twitter feed
Liberal Democrat candidate Kate Dean's Twitter feed
Aberdeen Labour's Twitter feed