Brewdog goes Rogue as new draught beers pour into bars
American company Rogue Ales joins the guest draught boards as company launch newest Abstrakt beer.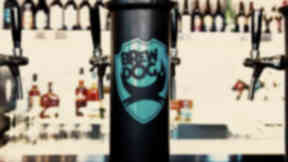 Brewdog are going rogue this weekend with the launch of a new draught beer in their limited edition Abstrakt range.
AB:11 is the delicious combination of 12.8% imperial black barley wine, brewed with ginger, brambles and chipotle peppers. The limited edition run of draught beer will launch Saturday, October 6, at 5pm across all seven of its bars in the UK.
If you can't make it to the city centre for a sip, the company have a limited run of the beer available on their website, but with Abstrakt beers so popular, you best be quick if you want to sample the latest addition to the Brewdog family.
October also sees Rogue Ales, from Portland, USA, taking over the guest draft boards, and with a reputation that stems from 1988, customers are sure to have a delicious experience when testing the waters of this exciting brand.
The range features intriguingly named beers such as Hazelnut Brown Nectar, Shakespeare Stout and Yellow Snow, and matches delicious flavours with quality ingredients to grace the blackboards of the bar chain.
The new beers will be available on draught in Brewdog nationwide from 5pm on Saturday.