New Asian restaurant to create 50 jobs
COSMO to open their first Scottish restaurant at Union Square next year.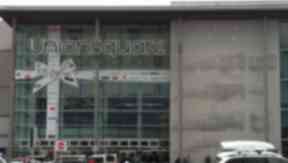 A new gourmet pan-Asian restaurant is opening in Aberdeen's Union Square, creating 50 jobs.
COSMO has chosen to open its first restaurant in Scotland at the shopping centre and is expected to begin recruiting in January with a view to opening in the first quarter of 2012.
A Union Square 2011 exit survey questioned 574 shoppers and highlighted a Chinese restaurant as the most popular choice of new restaurant to open in the centre.
Union Square's general manager Ryan Manson said: "We are constantly looking to improve our customer experience and that means responding to what consumers are telling us, in this case, by bringing a taste of China to the centre.
"It's fantastic to add to our existing line-up of 23 restaurants and other eateries and we look forward to welcoming COSMO to Union Square in early 2012."
Union Square also announced the signing of popular baker, Greggs, which has just opened a branch in the east mall area of the centre.
COSMO chefs create Eastern dishes from seven countries (China, Japan, Korea, Malaysia, Thailand, Mongolia, Singapore, Vietnam and India) and specialise in live cooking demonstrations so customers can watch their food being prepared as part of the dining experience.