New bill could transfer more power from the centre to local communities
Scottish Government launches consultation on the Community Empowerment and Renewal Bill.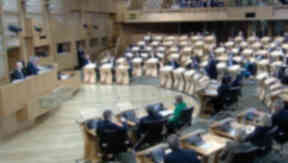 A consultation on a proposed bill which could see more control being given to local communities is to be launched this week.
Responses to the consultation will help shape the proposed Community Empowerment and Renewal Bill.
Ideas being considered include greater community involvement in making decisions on local budgets and helping public sector organisations identify the needs and priorities of an area.
The consultation will also consider ideas on how to make it easier for community organisations to get involved in the design and delivery of public services, as well as exploring how existing legislation can be used to let council and housing authority tenants take on management of their own housing.
Local Government Minister Derek Mackay will launch the consultation.
He said: "Travelling across Scotland I have seen first hand the strength of our communities.
"Scottish communities are a rich source of creativity and talent. Our people are our greatest asset.
"The consultation I will launch this week will look at how communities could be given more power at the most local level.
"Local people are best placed to understand their own spending priorities, and it is right they should have a say in how public sector organisations spend their budgets, and a say in how those organisations deliver services.
"No-one knows better what is working on the ground than the people who actually use a service - and this consultation will find out ways to give them more of a say."