Scotland is land of opportunity, Salmond tells land of the free
The First Minister is going to California for a trade mission and the premiere of Pixar film Brave.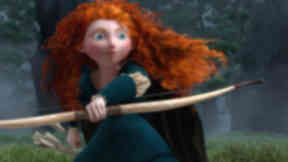 Scotland is a "land of major opportunity" for investment, leading US companies have been told by the First Minister.
Alex Salmond travels to the west coast of the US on Monday for a four-day trade mission.
He approached more than 70 firms in California in advance of the trip.
Mr Salmond will visit Los Angeles, Sacramento and San Francisco, and will also take in the world premiere of the new Pixar animation Brave, set in a mythical Scotland.
Mr Salmond said: "Scotland is a land of major opportunity and it is open for business. We have a long and impressive track record in life sciences, sciences, technology and creative industries, developing an environment where ingenuity and innovation can create jobs and wealth for Scotland.
"Even without our offshore oil and gas reserves, Scotland has the highest GDP in the UK outside London and the south-east."
The campaign includes print and online advertising in the Wall Street Journal, San Francisco Business Times, New York Times and San Francisco Chronicle.
Anne MacColl, chief executive of Scottish Development International, said: "It is clear that Scotland remains a location of choice due to our winning combination of qualities, including our highly skilled and educated workforce and efficient operating costs.
"This is an excellent opportunity to highlight Scotland's competitive advantages to some of California's biggest companies."