Domestic abuse victims 'should be able to register to vote without fear'
MP Eilidh Whiteford says the law should be changed to make anonymous registration easier.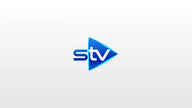 A Nationalist MP has called for the law to be changed to allow victims of domestic abuse in Scotland to vote anonymously.
Eilidh Whiteford says some women could be put off voting in the independence referendum because the Scots legal system makes it harder for them to remove their details from the electoral register.
Unlike in England and Wales, Scottish abuse victims have no right to electoral anonymity when they obtain an interdict against an abusive partner.
Instead, they must apply directly to their local chief constable or chief social work officer, who must attest that they haev been abused.
Dr Whiteford, who is SNP MP for Banff and Buchan, has written to the Scotland Office calling on the UK Government to change the rules before the referendum on Scottish independence in 2014.
Electoral law is reserved to Westminster under the devolution settlement.
Dr Whiteford said: "The UK Government has had six years to revise the rules and make sure all women in Scotland feel able to safely vote. There is no excuse for further delays.
"If the need for protection has been justified to a Scottish court, then surely this is evidence enough to justify anonymous registration.
"Women should not have to go through further scrutiny, recounting their experiences again to another third party.
"The route to anonymous voting should be straightforward and stress-free. Voting is a right and it is not in the interests of democracy to make it more difficult.
"There is no reason why this cannot be resolved before the next elections: the European elections and the referendum on Scotland's future in 2014."
A Scotland Office spokesman said: "We have had a number of constructive discussions on this issue, including Scottish Women's Aid, and we are working with the Cabinet Office to resolve this issue. However, there are some legal issues which still need to be clarified.
"We indicated that was unlikely to happen before the local election but can expect these outstanding issues to be dealt with in the coming months. This government has taken the responsibility for looking at this issue and is making good progress."