No decision expected after Scottish cabinet debates same-sex marriage
Cardinal Keith O'Brien says a referendum on marriage is needed as much as an independence vote.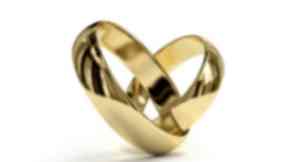 The Scottish Government has not reached a decision on same-sex marriage following a cabinet meeting to discuss the issue.
Senior members of the SNP government met at the First Minister's official residence at Bute House in Edinburgh on Tuesday but it is understood they did not reach a decision on how to take the issue forward.
It comes amid calls from the Catholic Church to hold a referendum on the issue because of "intense public interest" in the issue.
The Equality Network, a group which campaigns for same-sex marriage rights, said the Scottish Government should reject the call because such a move would "go against the core principles of Scotland's representative democracy".
The proposal to legalise marriage between couples of the same sex resulted in the biggest response to any government consultation, with almost 80,000 responses, and ignited a debate between supporters of lesbian, gay, bisexual, and transgender (LGBT) rights and the Catholic Church.
At the start of the consultation, which closed in December, the Scottish Government said it "tends towards the view" that same-sex marriage should be introduced, although faith groups and their celebrants should not be obliged to solemnise the ceremonies.
Tom French, policy co-ordinator for the Equality Network, said: "If there was a nationwide referendum, conducted fairly, we are sure that Scots would vote for equality for same-sex couples. But that is not the way Scottish democracy works. Our MSPs were elected on clear manifesto commitments to consider the evidence, and decide, and we have confidence in them to do that.
"A referendum would be un-Scottish, unfair and a colossal waste of taxpayers' money."
Scotland for Marriage - which opposes proposals to extend the definition to same-sex couples - said the Equality Network was "running scared" of a referendum on the issue.
A spokesman for the campaign said: "If they believe their own hype, if they believe their own polls, they should have the guts to put it to a vote. Their rejection of a referendum shows that, for all their talk, they know most people don't agree with them."
Cardinal Keith O'Brien, leader of the Catholic Church in Scotland, pointed out on Monday that the marriage consultation received three times as many responses as the Scottish Government's consultation on the independence referendum, which saw more than 26,000 people share their views.
He said: "Clearly, if it is sensible to hold a referendum on independence, it is crucial that we have one on marriage. It is the only way the country can move forward on this issue. Let all those who have a view on this subject place their trust in the Scottish people and let Scotland decide."