Government confirms there will be no referendum on same-sex marriage
Campaigners for same-sex marriage criticised the government for failing to make a decision on the issue.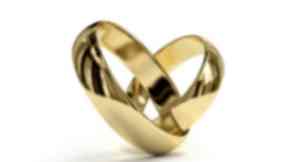 A referendum will not be held on same-sex marriage proposals, the Scottish Government has confirmed.
On Tuesday, the cabinet met over the proposals after they received more than 80,000 responses to a consultation on the issue.
The meeting came after the Catholic Church called on the government to hold a vote on whether same-sex marriage should be legalised.
This was criticised by equal rights campaigners, who also questioned why the SNP government failed to reach a decision on same-sex marriage during the meeting at Bute House.
Tom French, policy coordinator for the Equality Network, a lesbian, gay, bi-sexual and transsexual rights group, said: "It is time the Scottish Government demonstrated its leadership on this issue and announced a decision. Same-sex marriage is supported by the majority of Scots and the majority of MSPs. The government have had seven months to analyse the consultation responses and to deal with the detail. We cannot understand why there is any need for further delay.
"The government created huge expectation, not least amongst national and international press, and have failed to deliver today. It is unfair to keep dangling the prospect of equality in front of LGBT people, only to snatch it further away again. The government should now set a date for announcing their decision, and stick to it."
Following the meeting, a Scottish Government spokeswoman confirmed a committee headed up by Deputy First Minister Nicola Sturgeon will assess the proposals further before any decision is taken.
The spokeswoman added: "The Scottish Cabinet today had the opportunity to discuss same sex marriage in great detail and consider all views represented in the consultation responses. This is an important issue and it is right that cabinet takes the time to get both the principle and the detail of the decision right.
"During the discussion, recent calls for a referendum on the subject were carefully considered. However, cabinet views this as an issue of conscience not constitution. Given that if a Bill is brought forward it should in the view of the Scottish Government be determined by a free vote, cabinet has concluded that a referendum would not be appropriate.
"Cabinet has now asked a cabinet sub-committee, led by the Deputy First Minister, to further examine some particular issues of detail before a final decision is reached. We remain committed to publishing the consultation responses and our clear decision on the way forward before the end of this month."