Homosexuals hope to 'strengthen institution of marriage' says Sturgeon
Deputy First Minister answered questions on legalisation of same-sex marriage at public Cabinet meeting.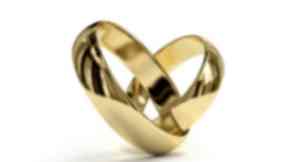 Homosexuals "want to strengthen the institution of marriage by being a part of it", the Deputy First Minister has suggested.
Nicola Sturgeon is leading a Cabinet subcommittee looking at issues of freedom of speech and freedom of religion stemming from a proposal to legalise same-sex marriage.
Ministers faced persistent questions on the proposal during a public meeting of the Scottish Cabinet in Skye on Tuesday.
Many residents echoed the views of some religious leaders and other opponents who fear that same-sex marriage will downgrade traditional marriage between a man and a woman.
One woman said: "Marriage has served us well for centuries and is a bedrock institution of society. Children need a mother and father. Do we ever give any thoughts to the rights of children and future children?
"I do oppose the redefinition of marriage, and I don't want marriage between a man and woman downgraded."
Ms Sturgeon responded: "I don't know anybody on the side of the debate that proposes same-sex marriage that wants to downgrade traditional marriage between a man and woman.
"If anything, they want to strengthen the institution of marriage by being a part of it, I suppose."
Local resident Neil Ferguson called for an assurance "that marriage as we have it should not be changed".
He said: "Marriage provides children with a mother and father and should not be redefined. The Scottish Parliament has no moral authority to change the meaning for marriage for everyone."
Resident Murdo McLeod suggested that "assurance and reassurances that churches, public sector employees and others would not fall foul of the law" are "utterly worthless as the Scottish Government has no power over UK-wide equalities legislation".
Ms Sturgeon said that "there is absolutely no question that any church or any religious celebrant will be compelled against their wishes to conduct same-sex marriages".
She added: "The Equality Act is reserved and one of things the sub-committee I am leading has been looking at is how, should we decide to proceed to legislation, we can honour the commitments we made at the start of this consultation, not just about churches and about individual celebrants as well."
One retired GP, from Broadford on Skye, asked what consideration had been given to "the potential adverse consequences to children who are going to be exposed to homosexual relations as a way of life".
Ms Sturgeon said: "The welfare of children should be at the heart of decisions we make on a whole range of different issues.
"We live in a changing world. I saw a statistic recently that suggested that now over 50% of children in Scotland are born outside of marriage altogether."
She added: "Whether a child lives with a single parent, a mother and a father, or whatever form of family relationship, we must ensure that they are being properly cared for and their welfare is being promoted."
Education Secretary Mike Russell also sits on the Cabinet sub-committee, although ministers have so far refused to expand on which aspect of his portfolio is affected by the proposal.