Scottish Government confirms it will legalise same-sex marriage
The legislation will be accompanied by protections for freedom of speech and religion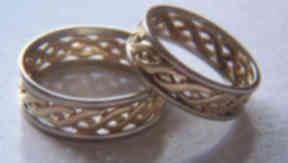 Same-sex marriage will become legal in Scotland after the Scottish Government confirmed its support for allowing gay couples to marry.
Announcing the decision, Deputy First Minister Nicola Sturgeon stressed that legislation legalising gay marriage will be accompanied by protections for freedom of speech and religion.
She confirmed that no religious body would be compelled to conduct homosexual weddings.
Ms Sturgeon said: "The Scottish Government understands and respects the fact that there are very deeply held views in Scotland both for and against same sex marriage and, in coming to our decision, we have had to carefully consider a number of different factors.
"We are committed to a Scotland that is fair and equal and that is why we intend to proceed with plans to allow same sex marriage and religious ceremonies for civil partnerships. We believe that this is the right thing to do.
"We are also mindful of the fact that the leaders of all of the other parties represented in parliament support same sex marriage and that there is significant parliamentary support for legislation.
"However, we are also deeply committed to freedom of speech and religion. The concerns of those who do not favour same sex marriage require to be properly addressed. It is therefore right that the next step in this process will be to consult stakeholders on any provisions that may be required, in either statute or guidance, to protect these important principles and address specific concerns that have been expressed."
Law change
The Deputy First Minister added that the Scottish Government believed that an amendment to the UK Equality Act would be required to change the law in Scotland.
She said that the Holyrood administration would cooperate with the UK Government to ensure the necessary amendment is passed.
The announcement drew sharply contrasting responses from faith groups and LGBT rights campaigners.
A spokesman for the Catholic Church in Scotland condemned the announcement, saying: "The Scottish Government is embarking on a dangerous social experiment on a massive scale. However, the church looks much further than the short-term electoral time-scales of politicians.
"We strongly suspect that time will show the Church to have been completely correct in explaining that same-sex sexual relationships are detrimental to any love expressed within profound friendships. However, in the short term and long term the Church does not see same-sex marriage as an appropriate and helpful response to same-sex attraction."
'Ill-conceived'
A spokesman for Scotland for Marriage, a campaign group which supports the current definition of marriage, called the plans "ill-conceived". He accused the Scottish Government of ignoring the results of the public consultation and seeking to "punish" those who oppose same-sex marriage.
He said: "We are deeply unhappy at the decision by the Scottish Government to proceed with its plans to redefine marriage by proceeding with legislation which will penalise and punish those who disagree with redefining marriage.
"They have ignored their own public consultation, and announced that they will proceed with legislation even though – by their own admission – the civil liberty concerns still hang in the balance.
"It has become abundantly clear to the country the proposals from the outset have been ill-conceived and poorly thought out with no consideration for the views of the vast majority in the country, including people of faith."
Groups campaigning to legalise same-sex marriage hailed the proposed change as "progressive", adding that the case for homosexual marriage was founded in the principles of freedom and equality.
Tom French, policy co-ordinator for the Equality Network, said: "The Scottish Government have shown their determination to make Scotland a more progressive country. With cross-party support for equality in the Scottish Parliament, we would expect that this change can be passed next year.
"Same-sex marriage is about equality and freedom: the freedom for couples, and religious and humanist groups that want to, to celebrate same-sex marriages; but equally, upholding the freedom of other religious groups to say no to same-sex marriages."
'Backward individuals'
James Morton, co-ordinator of Scottish Transgender Alliance, added: "Opening up marriage to all, regardless of gender, is a sign that all families in Scotland are equally valued."
However, some supporters of legalisation criticised the Scottish Government's timetable for achieving the policy. Patrick Harvie, Green MSP for Glasgow, called on ministers not to delay in carrying out their proposals.
He said: "This decision sends the right message about Scotland as a society. Marriage has huge symbolic significance to many people, and should be available to all couples who want to celebrate their love regardless of sexual orientation.
"It is also right that we protect religious freedom by allowing same-sex marriage in religious settings for the first time, something that the UK Government doesn't seem ready to do. The writing is on the wall for those backward individuals who argue that same-sex relationships should be treated as second class.
"It's clear that religious freedom can be protected and extended within existing equality law, and I would urge the Scottish Government not to delay progress until the changes they want are made by the UK Government. This issue has been on hold for too long already."