Brexit 'last thing north east economy needs', claim Remain
Vote Leave said Remain were "scaremongering" and that the north east would thrive post-Brexit.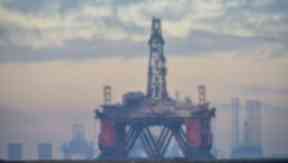 The "damage and dislocation" Brexit would cause an already struggling north east economy is "the very last thing" it needs, the Scottish Remain campaign have said.
It comes following analysis published on Monday by the Department for Business, Innovation and Skills that indicated 1.2 million small and medium-sized in the UK were involved in exports to the European Union at some level.
This includes 78,000 Scottish firms.
Vote Leave, who have previously claimed only 6% of British firms export to the EU but that all have to adhere to EU regulations, called the government figures "extremely questionable".
The analysis suggets that while only 400,000 UK firms export directly to the EU, a further 800,000 are involved at some point on the supply chain.
Speaking ahead of a hustings on the EU referendum organised by the Huntly Business Association, senior Scotland Stronger in Europe spokesperson John Edward said the figures showed the north east economy relied on the European single market.
Edward said: "New research this week shows that over 78,000 small and medium-sized business in Scotland either export to the rest of the single European market or supply firms that do.
"They are all part of a critical supply chain which relies on the single market, and is fundamental to jobs and prosperity in the north east and across Scotland.
"Larger markets, increased competition and easier trade across Europe boost profitability for firms small and large, and improve prices for customers everywhere.
"The north east of Scotland has great economic strengths, but the downturn in the offshore industry means that it doesn't have its problems to seek either.
"The very last thing the north east needs is the economic damage and dislocation that would be caused by Brexit - with the Institute for Fiscal Studies, and nine out of 10 economists, forecasting that leaving Europe would be bad for the economy."
He added: "Common sense dictates that we could not have the same equality of access to the single market outside the EU that we enjoy within it, which is why the positive choice for jobs, investment and prices is to vote to Remain in Europe on June 23."
Scottish Vote Leave accused Edward of regurgitating "the scare stories of David Cameron's Remain campaign" and said regaining control of farming and fishing would contribute to a north east "boom".
Tom Harris, the director of Scottish Vote Leave, said: "This is yet more scaremongering by Remain which even supporters of their own side have dismissed.
"The EU has destroyed the fishing industry in the North East and businesses have been inundated with regulation.
"What we know for a fact if we vote remain is that Scotland will continue to hand over £30m a week, enough to hire 1400 new Scottish nurses. If we remain we won't have control over our borders and we won't be able to strike our own trade deals.
"Outside the EU the north east would boom, we would regain control over our fishing grounds and our farms, we could strike new trade deals around the world to provide new markets for our exporters, we could abolish needless EU regulations in industry.
"Wages would rise and food prices and energy prices would fall providing vital respite to families finances in the North East.
"We would also have billions extra every year which can be spent right here in the north east instead of building new bridges in Greece, with the added bonus of more powers for our Scottish Parliament."
Harris added: "The Scottish people know better than to listen to the scare stories of David Cameron's remain campaign."