Scottish Labour warns of 'crisis' as private rents rise
The cost of two-bedroom properties increased in 17 out of 18 areas between 2015 and 2016.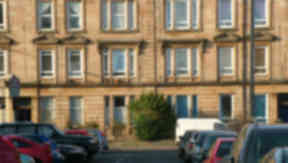 The SNP has been accused of inflicting a "full blown housing crisis" on Scotland, after new figures indicated an increase in private sector rents.
The average cost of renting a standard-sized home increased in all areas of Scotland apart from one, new figures show.
Rent costs for two-bedroom properties also increased in 17 out of 18 areas between 2015 and 2016.
They ranged from a slight increase of 0.1% in Dumfries and Galloway to a 4.6% jump in West Dunbartonshire.
By contrast, rental costs in Aberdeen and Aberdeenshire fell by 13.7% in the 12 months following the downturn in the oil industry - the largest annual drop in average two-bedroom rents since 2010.
The average price for a two-bedroom property in the area is now £754.
The Lothians had the highest increase in private rents for two-bedroom properties, with average monthly rents rising by more than 25% over the six years to £831.
Average rents in the Greater Glasgow area have risen by a cumulative 23.5% since 2010, currently standing at £696.
All other areas had cumulative rent increases below the inflation rate.
The combined figures amount to a Scotland-wide average increase of 1% in rents for such properties - the lowest annual rise in six years.
Scottish Labour claimed the figures exposed an acute shortage of housing across the country and challenged the SNP government to make further allowances for housebuilding in the next budget.
Housing spokeswoman Pauline McNeill said: "The SNP has turned a housing shortage into a full blown housing crisis, and that means tenants have faced rocketing rents in recent years.
"We need bold and radical action on housing. Investing in housing will give people access to skills and apprenticeships that create jobs and cut poverty.
"That is why the SNP should bring forward an ambitious programme for investment in the Scottish budget for housebuilding."
She added: "Scottish ministers have promised 50,000 affordable homes, 35,000 for social rent, and Labour will work with them to deliver this if they are willing to use the powers to invest. Good intentions will not tackle Scotland's housing crisis.
"SNP MSPs face a choice, they can accept an austerity budget with the Tories, or they can work with Labour to invest."
Housing minister Kevin Stewart said: "We are committed to ensuring the private rented sector remains an attractive and affordable housing option for tenants.
"Our Private Housing (Tenancies) (Scotland) Act 2016, which passed earlier this year, will provide more security, stability and predictability for 700,000 tenants in Scotland.
This Act will transform the private rented sector, creating a more modern tenancy, bring stability to the sector and helping to meet Scotland's housing needs. It also allows local authorities to be able to introduce rent caps in hot spot areas, where they feel there is a need, and this can include any areas which have seen above inflation rises.
"Today's statistics show that rent for two bedroom private rents in Scotland increased by 1.0% in the latest year, this is the smallest annual increase since this information started to be collected in 2010. Also, one and three bedroom properties rose by less than inflation in most parts of Scotland from 2010 to 2016.
"In addition, we are increasing the number of affordable homes in Scotland with our pledge to deliver 50,000 more affordable homes, with 35,000 available for social rent, over the next five years, backed up with investment of more than £3 billion. This is in addition to the 30,000 affordable homes delivered in the last parliamentary term."
Download: The STV News app is Scotland's favourite and is available for iPhone from the App store and for Android from Google Play. Download it today and continue to enjoy STV News wherever you are.