Motion of no confidence tabled against speaker John Bercow
Comments made about Donald Trump were 'inappropriate', according to Tory MP James Duddridge.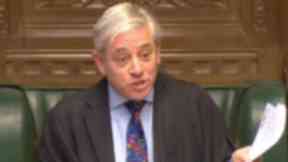 A motion of no confidence in John Bercow has been tabled by Tory MP James Duddridge over the Commons Speaker's comments on Donald Trump.
The MP called Bercow's remarks about the US President "wholly inappropriate".
Mr Bercow faced calls to consider his position after he said Mr Trump should not be allowed to address Parliament on his state visit to Britain later this year.
On Monday the Speaker said he was "strongly opposed" to offering President Trump the chance to address MPs and Lords at Westminster Hall.
This is what Mr Bercow said in the Commons last week:
Bercow added that he wanted to send a message of defiance against "racism and sexism" and his feelings had grown even stronger since Mr Trump launched his so-called migrant ban after taking office.
An address by a foreign leader to both Houses of Parliament is not an automatic right, it is an earned honour. Before the imposition of the migrant ban, I would myself have been strongly opposed to an address by President Trump in Westminster Hall. After the imposition of the migrant ban by President Trump I am even more strongly opposed to an address by president Trump in Westminster Hall. As far as this place is concerned I feel very strongly that our opposition to racism and to sexism and our support for equality before the law and an independent judiciary are hugely important considerations in the house of Commons.

Speaker John Bercow 6th February 2017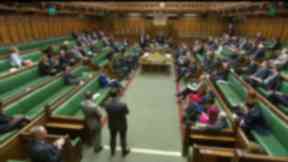 After receiving criticism from some quarters over his comments the Speaker was forced to defend his remarks.
Mr Bercow told MPs in the Commons on Tuesday he was carrying out his responsibilities "honestly and honourably" by speaking out.
Mr Bercow said he "didn't want to rerun the debate" but said he was commenting within his role as Speaker.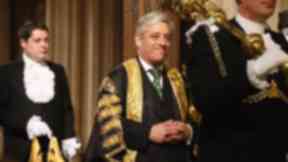 He said: "While I completely understand that there can be different views about this matter, and we've heard some of them, which should always and all be treated with respect, I was commenting on a matter that does fall within the remit of the chair.
"The House has always understood that the chair has a role in these matters.
"If you disagree with the means of my exercising it, that is one point, or if you don't always approve of my manner ... so be it.
"I was honestly and honourably seeking to discharge my responsibilities to the House."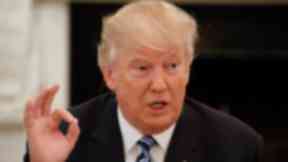 Conservative backbencher Nadhim Zahawi was one of the first MPs to criticise Bercow saying he should "think about" his position and suggested he was a hypocrite.
While Conservative former defence minister Sir Gerald Howarth said the comments had "caused some of us some concern".
House of Lords Speaker, Lord Fowler, said he was "not consulted" on Mr Bercow's decision to oppose the idea of President Trump addressing parliament and would be keeping "an open mind" for any request for the US leader to give a speech.