Police authority slammed for 'all is well' annual report
The SPA did acknowledged further work is required to "better clarify" their role and impact.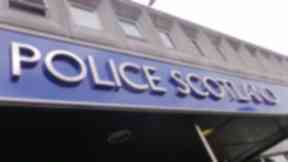 Scotland's police watchdog has been slammed as "in denial" by opposition parties for issuing an annual review of the force's performance that "pretends all is well when it clearly isn't".
In its 2016/17 assessment, the Scottish Police Authority (SPA) noted Police Scotland continues to provide "a high quality" service across the country, with crime rates falling in most categories.
The review also found oversight of policing had been strengthened by the SPA board, which has "enhanced its skills and experience in key areas such as finance, audit and ICT, and reinforced its grip of the police budget and oversight of key change programmes like call handling".
The Scottish Liberal Democrats and the Scottish Conservatives said the report failed to address problems within both organisations.
The SPA has been attacked over the past few months amid concerns over transparency and governance.
But the organisation noted that assessing improvements in the past 12 months was made more difficult due to two main factors.
The first is the challenging environment Police Scotland operates.
The second was the increasing realisation that the framework within which policing performance is assessed is incomplete.
The intense scrutiny resulted in the resignation of its chair Andrew Flanagan last week.
Meanwhile, Police Scotland and the SPA have also come under fire over weak financial leadership, a multi-million pound budget deficit and the failure of a £46m IT system.
Scottish Liberal Democrat justice spokesman Liam McArthur said the report was a "disservice" to police officers that "pretends that all is well when it clearly isn't".
"The SPA and the Scottish Government need to end their denial and face the facts," he added.
Scottish Conservative MP Douglas Ross said: "For the SPA to praise policing in Scotland and give themselves a slap on the back at the same time is staggering.
"There are clearly problems within Police Scotland at present and pretending they don't exist will not help address any them.
"Given the mess that Andrew Flanagan has presided over during the last few months at the SPA, I doubt you will find anyone who believes that they have done a good job."
The review found the force dealt with 2.6 million calls during the year, up 1.1% on the previous year, and recorded 1.6 million incidents, the review states.
There was a 2.4% decrease in recorded crime while the force saw a 0.6% decrease in overall violent crime.
The SPA noted more needed to be done to encourage victims of crimes to report all incidents to the police, especially with with domestic and historical sexual offending.
There was a 5.2% increase in some non-sexual violent crimes, driven by increases in serious assaults, robberies, threats and extortion, while sexual crime also rose by 5.2%.
Elsewhere, it noted local policing is "continuously improving", with feedback from local authority scrutiny bodies that community interests are being taken into account.
Meanwhile, at the end of 2016/17, public confidence levels reported by Police Scotland stood at 81% but there is recognition more data is needed in this area.
While it noted oversight had been "strengthened by the SPA board", it acknowledged further work is required to "better clarify" the SPA's role and impact.
Mr Flanagan said: "SPA has assessed that Police Scotland met its annual objectives and continued to deliver a service to a high quality and consistency."
He added: "SPA's assessment is that we have good foundations for progressing to the next crucial phase of true service transformation and greater confidence in policing's direction and our collective ability to reach that destination than we could have stated 12 months ago."
Justice Secretary Michael Matheson said: "This report recognises the hard work of the entire policing workforce to deliver a high-quality service to communities.
"Crime is reducing in most categories and public confidence remains strong.
"The review also acknowledges the challenges Police Scotland faces from changing demands and evolving threats.
"The upcoming publication of the ambitious Policing 2026 strategy will help ensure our police are well-equipped to deliver the best possible service for the whole of Scotland into the future."
Download: The STV News app is Scotland's favourite and is available for iPhone from the App store and for Android from Google Play. Download it today and continue to enjoy STV News wherever you are.