May warns ministers not to leak Cabinet discussions
The Chancellor's private comments on public sector pay were given to journalists.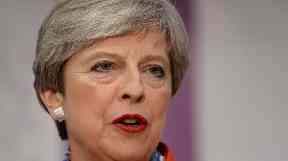 The Prime Minister will remind ministers of the need to keep Cabinet discussions private following a series of leaks targeting the Chancellor Philip Hammond.
Theresa May will tell ministers that they should focus on their job of delivering for the public.
It comes after a series of reports accused Mr Hammond of saying that public sector staff were "overpaid" in a cabinet meeting.
The Chancellor declined to deny that he made the comments, which were reported in the Sunday Times.He did however accuse colleagues of making damaging leaks in an attempt to undermine him after a dispute over the best approach for Brexit.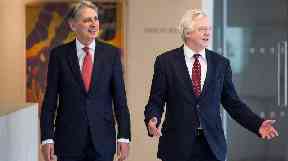 According to The Sunday Times report, Mr Hammond said that, with their pensions were taken into account, public sector workers were "overpaid", and that train drivers were "ludicrously overpaid".
It said five sources attested to the Chancellor using the word.
Mrs May's spokesman declined to discuss the content of the leaks, but told reporters: "Of course, Cabinet must be able to hold discussions of Government policy in private and the Prime Minister will be reminding her colleagues of that at the Cabinet meeting tomorrow."
The infighting came as the second round of EU withdrawal talks got under way in Brussels.
Brexit Secretary David Davis and European Commission chief negotiator Michel Barnier say that officials will focus on the issues of citizens' rights, borders and the UK's financial settlement in discussions due to last four days.
Soon after the formal opening of discussions, Mr Davis set off back to London, leaving officials to continue with negotiations until he returns to Brussels on Thursday for a press conference with Mr Barnier.