Sturgeon: Scots should unite to fight for more powers
The First Minister made the plea on the anniversary of the devolution referendum.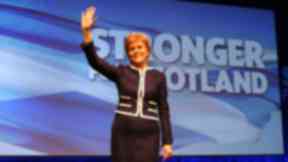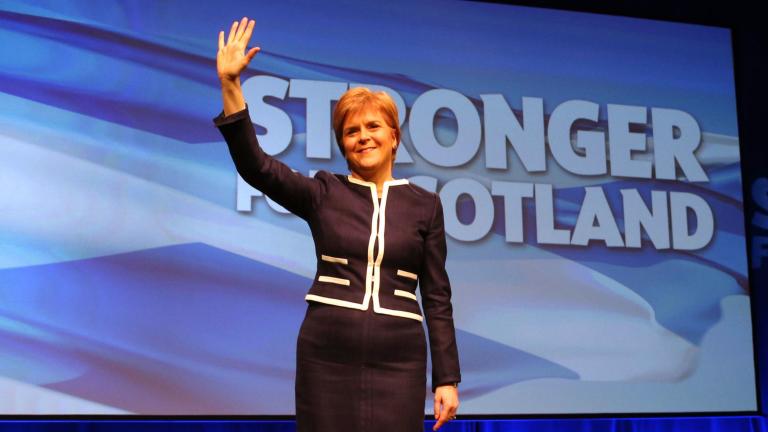 The First Minister has called on opposition parties to join her in a bid to protect and boost the powers of the Scottish Parliament as the country leaves the European Union.
Nicola Sturgeon made the plea during a speech in Edinburgh on the 20th anniversary since Scots backed the creation of a devolved parliament in a referendum.
The SNP leader has repeatedly said Brexit will result in a 'power grab' from Westminster and on Monday she warned the country's withdrawal is "threatening the underpinning principle" of devolution.
Her call for cross-party support was quickly rejected after her speech with the Conservatives accusing the SNP leader of "shameless scaremongering" about Brexit.
The First Minister said her government will write a number of papers which will outline the case for the transfer of further powers to Holyrood such as immigration.
Sturgeon said: "Even though there is still disagreement - passionate disagreement - about the final destination of our constitutional journey, we should nevertheless seek a new spirit of consensus to match that achieved in 1997.
"With Brexit now threatening the underpinning principle of devolution and many of our vital national interests, it is essential that we do so."
The First Minister added: "The more powers our Parliament has, the more we can, collectively, do for Scotland.
"I want to talk about how we can build a new consensus in 2017 to match the spirit of 1997.
"Respecting our differences and then working together - not as government and opposition - but as equal partners, to win more powers for the Parliament and assert and protect the rights of our parliament."
In response to the speech, Scottish Conservative MP Paul Masterton said: "This is shameless scaremongering from Nicola Sturgeon, who seems to be up to her old constitutional tricks again.
"People in Scotland are sick to death of the First Minister using Brexit to manufacture more grievance.
"She cannot preach to others about consensus while she refuses to take the threat of another referendum off the table.
"The UK Government has made it perfectly clear, on numerous occasions, that the powers of the Scottish Parliament will not be diminished through this process."