'Tick box' approach highlighted by integration inquiry
The committee concluded that such a 'piecemeal' approach cannot continue.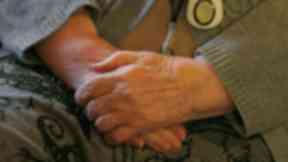 Integration authorities (IAs) for health and social care services need to engage more meaningfully with communities and health professionals, according to a parliamentary committee.
The Scottish Parliament's Health and Sport Committee said IAs are too often using a "tick box" approach to consulting others.
Integration authorities are responsible for joining up services provided by the NHS, councils and others to shift care from hospitals into the community, under a major reform of the way care is organised in Scotland.
Their establishment came with a requirement to involve patients, carers and the third sector to ensure the smooth integration of services.
A short inquiry by the committee sought to assess the extent to which the public, service users, the third sector and the independent sector are being involved effectively in the work of IAs.
In a report published on Tuesday, the committee found a lack of consistency in stakeholder engagement across IAs, which are now in their second year of operation.
The committee heard evidence from a range of organisations including Alzheimer Scotland, the Coalition of Carers, the Royal College of Physicians and RCN Scotland. While some areas of good practice were cited, MSPs heard concerns over engagement being "tokenistic", "overly top down" and "just communicating decisions that had already been made".
The committee concluded that such a "piecemeal" approach cannot continue, and that meaningful engagement is fundamental to the successful integration of health and social care services.
The report stated: "We heard that stakeholders' experiences of engagement with IAs on local service planning were very mixed.
"A common theme was that engagement with stakeholders needed to be meaningful rather than a 'box-ticking' exercise. By that we mean engagement should be done with a purpose and a desire to involve stakeholders in meaningful decision making before such decisions are determined."
Committee convener Neil Findlay MSP said: "We are now two years into the operation of IAs and they are clearly not working as intended.
"Too often we heard evidence from communities and health professionals saying this is not meaningful engagement, and a tick box approach is being applied. This needs to be fixed.
"IAs have to deliver fundamental changes to the way local health and care services are planned and delivered. This requires people in communities not only to understand and support the approach taken but to be involved meaningfully in the process.
"Our committee believes public engagement could be improved by having a dedicated community development staff member in each IA.
"Our report asks the Scottish Government how it could encourage and support this approach, and we look forward to its response."
Download: The STV News app is Scotland's favourite and is available for iPhone from the App store and for Android from Google Play. Download it today and continue to enjoy STV News wherever you are.