Donald Tusk: It is up to the UK how Brexit will end
The European Council president says there can be 'a good deal, no deal or no Brexit'.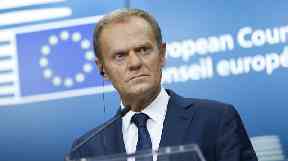 It remains in Britain's hands whether it ends up with a good Brexit deal, no deal or no Brexit at all, according to Donald Tusk.
The European Council president told MEPs on Tuesday it was up to Theresa May and the UK Government what kind of deal Britain will come away with - or whether it even still wants Brexit.
But an agreement on a free trade deal with the EU will take years to thrash out, Michel Barnier has warned.
The EU's chief Brexit negotiator predicted that trade talks would be very different from the first phase of the negotiations, and would entail "risks".
It comes after the Prime Minister stated that there could be no transition period after Britain leaves the bloc if a trade agreement is not struck.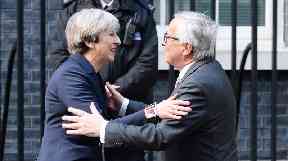 Mrs May indicated to Parliament on Monday that she remained optimistic a deal could be agreed before March 2019.
But her remarks have caused concern among opposition MPs, with many fearing the UK is heading towards a "cliff-edge" Brexit.
Speaking to the European Parliament, Mr Tusk said on Tuesday: "Ahead of us is still the toughest stress test. If we fail it, the negotiations will end in our defeat.
"We must keep our unity regardless of the direction of the talks. The EU will be able to rise to every scenario as long as we are not divided.
"It is in fact up to London how this will end: With a good deal, no deal or no Brexit."