MPs to get vote on final Brexit deal before UK quits EU
David Davis previously said he expected negotiations to go on until the last minute.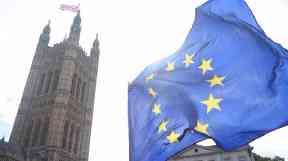 Parliament will be given a vote on a Brexit deal before Britain leaves the European Union, a spokesman for Brexit Secretary has said.
The statement saw David Davis row back on earlier suggestions that MPs would only be given a chance to approve the deal after the country had quit.
His spokesman said: "We are working to reach an agreement on the final deal in good time before we leave the EU in March 2019.
"Once the deal is agreed we will meet our long-standing commitment to a vote in both Houses and we expect and intend this to be before the vote in the European Parliament and therefore before we leave.
"This morning the Secretary of State was asked about hypothetical scenarios. Michel Barnier has said he hopes to get the deal agreed by October 2018 and that is our aim as well."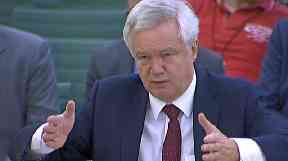 Mr Davis had previously said he expected negotiations to go on until the last minute of the final day before the UK leaves.
That meant that Parliament would not get say until the agreement was secured, he said.
"It's no secret that the way the union makes its decision tends to be at the 59th minute of the 11th hour of the 11th day and so on, and that is precisely what I would expect to happen," he told the Commons committee on Exiting the EU.
"It will be a lot of pressure, very high stress, very exciting for everybody watching."
But Prime Minister Theresa May later appeared to contradict Mr Davis, telling MPs she was "confident" a deal would be secured in time for it to go before them for a vote.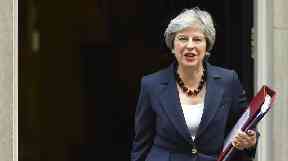 So far, negotiations have moved slowly, with the EU insisting that it will not even begin talks on a future trade deal until preliminary issues including the UK's divorce bill and the rights of EU citizens in the UK have been agreed.
Mr Davis has said he hopes that early discussions over the basis for a transition period could take place by December - though that is far from a certainty.