Woman accuses MP of sexual assault while on work trip
She said the MP forced himself on her in a hotel room before she escaped.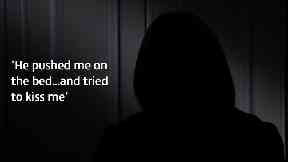 A woman who says she was sexually assaulted by an MP while on a work trip abroad has accused Parliament of failing to act.
In the first TV interview with a victim since a sexual harassment scandal engulfed Parliament last week, Zara (not her real name) told ITV News the MP forced himself on her in a hotel room.
He was quite insistent on me sitting on the bed, at which point I really didn't feel comfortable, to the point where he pushed me on the bed and held me by the shoulders and tried to kiss me. I made it very clear that was not what I wanted, but he was insistent, and pushed me back onto the bed and kind of held me there. I mean the shock soon turned into fear, I realised I was in quite a vulnerable situation, being in a foreign country, nobody knew where I was, and with someone a lot bigger and stronger than me.

'Zara'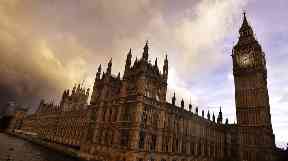 She managed to escape but when she reported the incident the following day, she says it wasn't taken any further by parliamentary authorities. It's understood that police interviewed the MP but couldn't charge him as the alleged assault happened in a foreign country.
Zara said: "I don't think it was taken seriously whatsoever. Evidence would suggest that there was absolutely no action taken."
When asked how she felt that essentially nothing had been done, Zara said she felt 'horrified' and 'isolated'.
Initially I couldn't believe it. I was horrified. I mean I've never worked in an institution which made me just feel so isolated. The manifestation of the kind of, the power, that that person had over me was quite overwhelming. You know, a physical power but also, a more...the power dynamic is such that you know, he, it is really hard to challenge and call out that kind of behaviour. And that's one of the scary things.

'Zara'
The MP has strongly denied the allegation. The Parliamentary Commissioner for Standards has declined to comment to ITV News on individual cases.