Interest rate rises for first time in more than a decade
The Bank of England has risen the base rate of lending from 0.25% to 0.5%.
The Bank of England has increased interest rates to 0.5% from 0.25%, marking the first increase since July 2007.
The increase in the base rate of lending announced on Thursday is in response to sluggish wage growth and a rise in inflation.
Policymakers on the bank's nine-strong monetary policy committee (MPC) voted seven to two in favour of the quarter point rise.
The move means those who have variable-rate mortgages or other loans will have to make increased payments.
Going by the average outstanding mortgage in Scotland, which is £89,000, those on variable rates would have an increase of around £11 or £12 in monthly payments.
Those on fixed rates will not be affected by the change for the duration of their term.
Offering reassurance to aspiring first-time buyers, finance expert Rachel Springall from Moneyfacts said: "Those hoping to get on to the property ladder shouldn't be too disheartened by a rate rise as they still have an abundance of deals to choose from in the market for various deposits.
"They will, however, need to reassess their finances, as a more expensive mortgage will eat into their monthly income."
Savers could get a greater return on their investment as a result of the base rate rise after Isa rates fell to historic lows earlier this year.
Ms Springall warned the change may not necessarily mean the boost savers are hoping for.
She said: "Savers would do well not to jump the gun, thinking that this will be passed on to them or cause rejuvenation in the market.
"This is due to the fact that the link between base rate and savings rates has generally been severed over the years thanks to government lending initiatives."
It is hoped the interest rates increase will boost the value of the the pound and curb any further inflation.
Earlier in October, inflation rose to 3%, the highest level in five years and above the Bank's target of 2%.
The bank's quarterly inflation report also suggested two more rate hikes were likely over the next three years to return inflation back to its 2% target, which could see rates hit 1% by the end of 2020.
Last month, the bank's governor Mark Carney gave a speech at the International Monetary Fund where he said any increase in rates would be "limited" and "gradual."
How will the rates rise affect you?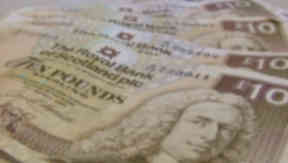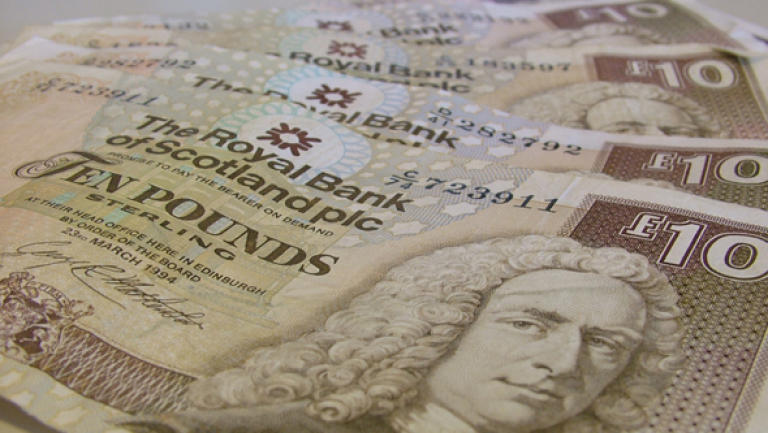 In 2016, in Scotland there were an estimated 1.49 million owner-occupied households and almost 720,000 had mortgages. 
Around 281,000 of these households (46%) are on a standard variable rate (SVR) or a tracker rate, and they will be most affected by the 0.25% rise in interest rates.
The average outstanding mortgage in Scotland, according to research by estate agent Savills, is £89,000.
Homeowners with that balance on an SVR will have an increase in their monthly payments of around £11 or £12 (from £458 to £470).
This rises to £21 extra a month for those with an outstanding mortgage of £150,000 (£771 to £792) and a £28 increase for those with a balance of £200,000 (£1028 to £1056).
A total of 94% of recent first-time buyers are on fixed interest rates, usually for two, three or five-year terms. 
Around 389,000 of households (54%) are on a fixed-rate mortgage so they will not be immediately affected by the interest rates change. When their term runs out they could switch to an SVR by default.
Roughly 370,000 of Scottish households are renting privately, 15% of the total, according to the Scottish Government. They could face a rise in rent from landlords affected by the interest rates change.
 Savers are set to benefit after a decade of plummeting Isa rates. Before the 2007 financial crisis, the average savings rate was 5.5%. This meant someone with £10,000 in a cash Isa would have picked up interest of £550. 
Earlier this year, the Isa rate fell to a record low of 0.82% - meaning the same investment would only recouped an extra £82.
The average Isa account now pays 1.02%. In the event of a rise to 1.25%, someone holding a £10,000 Isa will get a return of £125 a year.
Download: The STV News app is Scotland's favourite and is available for iPhone from the App store and for Android from Google Play. Download it today and continue to enjoy STV News wherever you are.