Labour MP reveals being 'horrifically' attacked at school
The MP was left requiring reconstructive surgery on his face after school attack.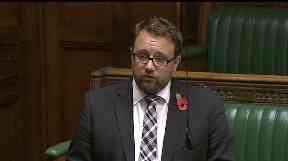 A Labour MP has revealed how he was left requiring reconstructive surgery on his face after being violently attacked at school.
Speaking during a Commons debate on sexual harassment and violence in schools, Chris Elmore said he was assaulted by a group of friends when he was 17 for being a "gayer".
Mr Elmore, who is not homosexual, was hospitalised and needed facial surgery and counselling after the incident.
The Ogmore MP was given an embrace by Labour colleague Stella Creasy following his poignant testimony.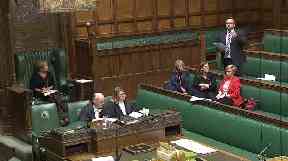 Speaking on Thursday, Mr Elmore recounted: "I speak as someone who was never sexually assaulted in school but I was horrifically assaulted in school to the point where I was hospitalised several times, received mental health support for what would be considered a breakdown at the age of 14, at the age of 16, and at the age of 17 - so I know all too well the horrors of being attacked for supposedly, as it would happen being a homosexual, to which I am not.
"And if I was so what - but that was the rationale for me being attacked to the point where I was finally assaulted and hospitalised at the age of 17 that involved minor reconstruction to part of my face because I was assaulted in a friend's home by seven school friends based on the premise that I was - and I should keep this within parliamentary language - a gayer, and therefore I deserved the attacks that I received as a 17-year-old boy."
Mr Elmore told MPs how abuse in schools has a "huge" effect on mental health and well-being, adding: "It leaves lasting scars on girls, and on some boys, in terms of when they move then into the workplace.
"And for those who have committed those offences, or offences in my view, they think it's then acceptable as I say for a society to carry on doing that."