Theresa May sets out new code of conduct for Tories
The Prime Minister has made the move after a string of sexual harassment allegations.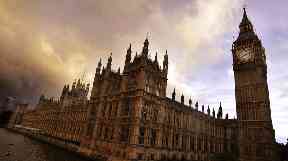 The Prime Minister has released a new code of conduct for Conservative Party representatives, following a string of sexual harassment allegations at Westminster.
As part of the code, the Tories are immediately adopting a new complaints procedure with a new hotline for reporting potential breaches and a more detailed process for investigation by a panel, which will for the first time include an independent member.
In a letter to Commons Speaker John Bercow, Theresa May said the Government and her party believe there should be "a common, transparent, independent grievance procedure for all those working in Parliament who wish to raise concerns which provides clarity and certainty about how their concerns will be dealt with, and the support they will receive".
When allegations of sexual misconduct first began circulating last week, ministers were warned that "serious action" would be taken by Mrs May where necessary.
A list of MPs accused of inappropriate behaviour has reportedly been circulating at Westminster.
On Wednesday, Sir Michael Fallon quit as Defence Secretary, admitting his behaviour had "fallen below the high standards required" in his role.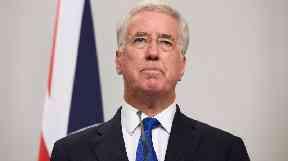 The shock announcement came after it emerged Sir Michael had repeatedly put his hand on a female journalist's knee at a dinner in 2002.
As well as apologising for his actions the 65-year-old acknowledged that what might have been acceptable in the past was no longer appropriate.
Meanwhile, Labour MP Kelvin Hopkins, 76, was suspended from the party over allegations about his behaviour towards a young activist.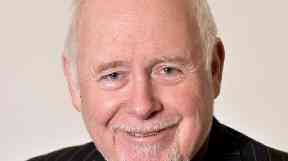 He has been an MP for 20 years and has remained on the backbenches except for a four month stint as culture spokesman last year.
It is understood that Mr Hopkins was spoken to about why his behaviour was inappropriate and reprimanded by then chief whip Dame Rosie Winterton when Ms Etemadzadeh made her initial complaint after dealings with the MP in 2014 and 2015.
A complaint made to the leader's office last year was based on the same information so no further action was taken.
Ms Etemadzadeh is understood to have given fresh information when she contacted the party about the allegations on Thursday.
Claims have also been made against Mrs May's de facto deputy prime minister Damian Green, which Cabinet Secretary Sir Jeremy Heywood is looking into.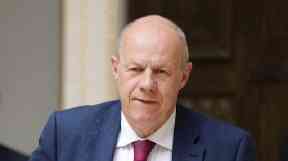 It is claimed Mr Green "fleetingly" touched young activist Kate Maltby's knee during a meeting at a pub in 2015 and a year later sent her a "suggestive" text message.
Mr Green said any allegation that he made sexual advances to Ms Maltby was "untrue (and) deeply hurtful".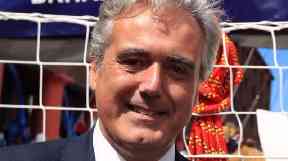 The department is separately probing whether international trade minister Mark Garnier breached the ministerial code after he reportedly admitted asking his secretary to buy sex toys and calling her "sugar tits".
Mrs May is due to meet opposition party leaders including Jeremy Corbyn on Monday to discuss proposals to bring forward a new grievance system for Westminster.