House of Lords appoints its first female Black Rod
Sarah Clarke will succeed David Leakey, who is to leave the post at the end of the year.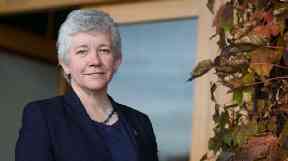 A woman has been appointed for the first time as the Governor of the Black Rod in the House of Lords.
Sarah Clarke is the first female Black Rod in the 650-year history of the institution.
She was previously Championships Director at the All England Lawn Tennis Club and was responsible for the organisation of the Championships, Wimbledon, and previously held roles at four Olympic games, the London Marathon and UK Sport.
Ms Clarke will formally take on the duties early next year, succeeding David Leakey who is leaving at the end of this year.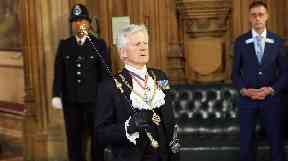 The role of the Usher of the Black Rod is a senior position in the House of Lords responsible for managing the State Opening of Parliament.
The most high profile part of the role is summoning the House of Commons to hear the Queen's Speech by knocking on the door with the black rod.
Black Rod is also responsible for business resilience and continuity planning for the House of Lords, and leads a department that includes the Yeoman Usher and the House of Lords Doorkeepers.