May under pressure amid prolonged cabinet reshuffle 
English health secretary Jeremy Hunt refused to leave his post on Monday.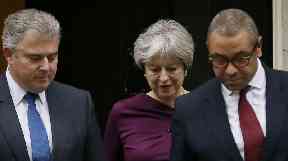 Prime Minister Theresa May is under pressure to take back control of her Cabinet reshuffle after a blundering Monday saw her judgement and ability to wield power brought into question.
The PM's plans were upset as Education Secretary Justine Greening rejected the work and pensions role and quit the Cabinet and Health Secretary Jeremy Hunt apparently refused to budge after turning down the business role.
Transport Secretary Chris Grayling, Business Secretary Greg Clark and Commons Leader Andrea Leadsom also remained in post following widespread speculation that Mrs May would demote them.
The day to forget was underlined by the Tory press team wrongly announcing Mr Grayling as the party's new chairman only for Brandon Lewis to be appointed an hour later.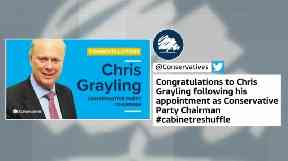 Tuesday's shake-up of more junior Government posts - seen as an opportunity to identify future party stars - came amid more negativity for Mrs May as, beyond the Cabinet, Toby Young quit his recently appointed role with the universities regulator.
His resignation came a day after the prime minister had defended the journalist and free school supporter in the role amid doubts over his lack of education experience and criticism of past comments on social media.
The first minister to go on Tuesday was Mark Garnier who tweeted that he was "very sad" to lose his post at the Department for International Trade.
Last month, an investigation found that Mr Garnier did not breach ministerial code over allegations of inappropriate behaviour towards his staff.
Mrs May has been urged to avoid more bad press in the appointment of junior Cabinet roles on Tuesday, which is seen as an opportunity to highlight diversity within the Conservative's backbenches.
Tory grandee Sir Nicholas Soames joined the calls for a "major improvement" on Twitter.
The meeting of the new Cabinet on Tuesday will see the four most senior roles unchanged as Chancellor Philip Hammond, Foreign Secretary Boris Johnson, Home Secretary Amber Rudd and Brexit Secretary David Davis all remain in place.