Crashing out the EU 'will cost London 90,000 jobs'
Warning comes in 'worst case scenario' Brexit impact report commissioned by London's mayor.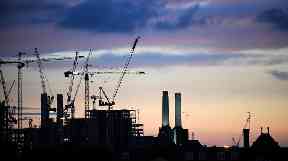 London's housing crisis will get worse and almost 90,000 jobs could disappear if Britain crashes out of the EU without a deal, according to a new study.
The warnings come in a 'worst case scenario' Brexit impact assessment commissioned by London's pro-EU mayor Sadiq Khan.
The report by respected analysts Cambridge Econometrics suggests a 'lost decade' for London's economy if ministers fail to secure a good divorce.
The capital's financial sector would be hardest hit with up to 29,000 jobs lost by 2030.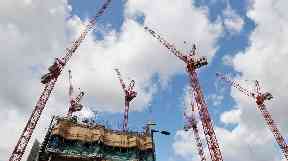 Around 5,000 jobs in the building industry could vanish, making it harder to meet new housing targets.
Half of all construction workers in London were born abroad. The report warns of a worsening skills shortage after Britain leaves the single market.
But the study also concludes London would suffer less than other parts of the UK and recover more quickly.
The analysis concludes that the harder the Brexit we end up with, the bigger the potential impact on jobs, growth and living standards. Ministers are fast running out of time to turn the negotiations around. A "no deal" hard Brexit is still a very real risk – the worst possible scenario.

SADIQ KHAN, MAYOR OF LONDON