Child mental health waiting times worst on record
Latest quarterly figures show only 67.8% of patients were treated within 18-week target.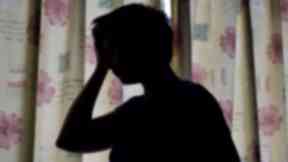 Waiting times for children and young people seeking mental health treatment were the worst on record between April and June, official figures show.
The statistics revealed that only 67.8% of children and young people who started their mental health treatment in the three-month period did so within the Scottish Government's target of 18 weeks.
It marks a new low after the figure of 71.1% was recorded in the previous quarter, which had been the poorest statistics since the measure was introduced in 2014.
There has also been a substantive decline on April to June last year, when 80.7% of patients began treatment within 18 weeks.
A total of 4664 young patients began their mental health treatment in Scotland in the second quarter of 2018.
Opposition parties have branded the numbers "heartbreaking" and "disgraceful", while ministers concede they are "unacceptable" but also cite rising demand for mental health services.
A study by a healthcare journal of NHS boards in England found that barely 50% of children and young people referred for mental health treatment south of the border are treated within 18 weeks.
In 2014, the Scottish Government set a standard for the NHS to deliver a maximum 18-week wait after a referral for specialist child and adolescent mental health services (CAMHS).
Ministers said the target should be delivered for at least 90% of patients.
The latest figures show this 90% target was met by just three health boards: Ayrshire and Arran, Shetland and the Western Isles.
Only 34.4% of people were seen within 18 weeks in NHS Tayside, while Forth Valley, Grampian and the Borders all failed to achieve 50%.
Across Scotland, 27% of people waited 19-35 weeks, around 4% waited 36-52 weeks, and around 1% waited 53 weeks or longer.
Scottish Liberal Democrat health spokesman Alex Cole-Hamilton said: "These statistics are horrendous and heartbreaking. This crisis will overshadow the First Minister's programme for government.
"There is no excuse for the worst child mental health waits on record.
"They show more than 200 children and young people waiting over a year for treatment.
"This SNP Government is failing a generation of young people who need help and it is having a devastating impact on them and their families.
"Staff are working around the clock but they aren't getting anywhere close to the support and resources they need."
He continued "Liberal Democrats have laid out clear plans to end the scandal of long waits and long journeys for treatment and the First Minister must deliver immediately.
"This crisis requires doubling the CAMHS budget, establishing mental health beds north of Dundee and putting mental health practitioners capable of treating people in every GP surgery and A&E in the country."
'To have nearly a third of young people waiting longer than 18-weeks for vital mental health treatment is a scandal - and despite all the warm words from the SNP, this problem is actually getting worse.'

Anas Sarwar MSP, Scottish Labour
Anas Sarwar, health spokesman for Scottish Labour, said: "These figures are absolutely disgraceful and represent a day of shame for an SNP government that is failing children and young people.
"To have nearly a third of young people waiting longer than 18-weeks for vital mental health treatment is a scandal - and despite all the warm words from the SNP, this problem is actually getting worse.
"The reality is Nicola Sturgeon and the SNP are just paying lip service to the importance of mental health but are doing nothing to actually make services better.
"If Nicola Sturgeon really wants to take mental health seriously, she could follow Labour's lead and support putting a counsellor in every school."
Scottish mental health minister Clare Haughey said: "Demand for services is increasing as people become more aware of mental health issues and seek support, and this is a welcome step.
"But too many children and young people are experiencing waits that are too long, and this is completely unacceptable.
"Many health boards are still not meeting the waiting times standard for CAMHS and we have met with a number of them to discuss performance and expectations for the coming year.
"We are supporting health boards with £150m of extra funding over five years, including £54m to help improve their performance against waiting times targets."
Download: The STV News app is Scotland's favourite and is available for iPhone from the App store and for Android from Google Play. Download it today and continue to enjoy STV News wherever you are.