Trump aide who lied about ex-Stirling professor jailed
George Papadopoulos misled FBI investigators about his dealings with Prof Joseph Mifsud.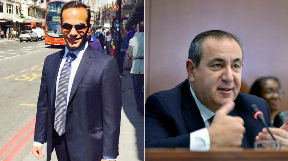 An aide to Donald Trump's presidential campaign has been jailed for 14 days after lying to federal investigators about his dealings with a mysterious former Stirling University academic.
George Papadopoulos, 31, materially misled FBI agents during interviews in early 2017, which prosecutors said "substantially hindered" the US probe into possible ties between the Trump campaign and Russia.
Prior to sentencing, Papadopoulos' lawyers slammed Trump in court, saying the US president had hindered that investigation more than their client ever did.
They had requested leniency from the judge, asking for a sentence of probation rather than jail-time, while prosecutors had called for incarceration.
Papadopoulos told the court prior to the judge's ruling that he was ashamed of his actions and "ready to accept" his sentence.
His lies to the FBI concerned his interactions in 2016 with Professor Joseph Mifsud, a Maltese academic who was working for Stirling University at the time.
Prof Mifsud set up a number of meetings between Papadopoulos and Russians and had discussed setting up a summit between then-candidate Trump and Vladimir Putin.
He also allegedly informed Papadopoulos of "dirt" on Trump's rival Hillary Clinton in the form of "thousands of emails", an accusation the academic denies.
This was several months before a huge tranche of Democratic National Committee (DNC) emails were released by Wikileaks following server breaches by suspected Russian hackers in 2015 and 2016.
Papadopoulos' lawyers have said their client's incriminating interview with FBI agents in January 2017 was partly due to his being "caught off-guard by an impromptu interrogation".
They said he had not meant to derail their investigation but had omitted and altered key details about his conversations with Prof Mifsud to protect his career prospects and out of a "misguided" sense of loyalty to Trump.
Addressing Judge Randolph Moss in DC District Court on Friday, the lawyers added: "The President of the United States hindered this investigation more than George Papadopoulos ever did."
Nevertheless, Judge Moss sentenced Papadopoulos to two weeks in prison, also ordering him to pay a $9500 (£7350) fine and carry out community service.
The investigation into Moscow's interference in the 2016 presidential election and any possible collusion with the Trump campaign has since been passed to US special counsel Robert Mueller.
Papadopoulos was arrested at Dulles International Airport on July 27, 2017, but Mueller kept his arrest and later plea deal under wraps until it was unsealed last October.
Shortly after those revelations, Prof Mifsud disappeared from public view, most recently failing to show up at an Italian court on charges of unjustifiably inflating salaries at a university in Sicily in 2010.
He quit his post at Stirling around three weeks after his identity was revealed as "the professor" in the original indictment filed by Mueller against Papadopoulos.
Prof Mifsud is said to have first met the Trump aide in March 2016 but paid him "little attention until learning of his position as one of Trump's foreign policy advisers".
The academic then reportedly arranged a meeting in London where he introduced a Russian woman to Papadopoulos, falsely claiming she was President Putin's niece.
The 31-year-old had been given the impression from both Prof Mifsud and the Russian woman that a summit between then-candidate Trump and Russian president Vladimir Putin was possible, his lawyers claim.
At the end of March, Papadopoulos alleges he brought up the possibility of a meeting between Trump and Putin at a Trump campaign meeting, at which the future US president "nodded his approval".
Prof Mifsud is also said to have put Papadopoulos in contact with a man called Ivan Timofeev, who had links to Russia's ministry of foreign affairs.
However, the former Trump aide denies ever informing anyone on the campaign of what he alleges Prof Mifsud told him in London over breakfast on April 26, 2016: that the Russians had "dirt" on Clinton.
But Papadopoulos is known to have shared this information in May with Australia's top diplomat in the UK, Alexander Downer, whose subsequent tip-off prompted the launch of the FBI's Trump-Russia probe.
He divulged the details to Mr Downer after a night of "heavy drinking" in London, it was reported.
Prof Mifsud claims that while he helped Papadopoulos network with contacts, he said nothing about "dirt", calling the accusation "nonsense".
He told an Italian newspaper in November: "I never got a penny from the Russians, my conscience is clean."
As STV News revealed last year, at the time of his interactions with Papodopoulos in the spring of 2016, Prof Mifsud was working for Stirling University as a part-time professorial teaching fellow.
Emails obtained by STV also showed that university management had boasted to staff in the politics department of the academic's links to Vladimir Putin, around the same time as his meetings with the Trump aide.
Prior to being directly employed at the Scottish university, Prof Mifsud ran a school called the London Academy of Diplomacy which was affiliated with Stirling between 2014 and 2016.
Stirling has faced scrutiny over its involvement with both Prof Mifsud and the London academy, amid concerns over the Maltese national's academic credentials and his personal relationship to members of university management.
The university maintains Prof Mifsud was hired, with appropriate due diligence carried out, due to his portfolio in "international affairs and diplomacy reflecting his academic and professional background in this field".
Former foreign secretary Boris Johnson was also quizzed about the professor after they were pictured together at a fundraising dinner in Berkshire last October.
Johnson denied having "knowingly met" the academic.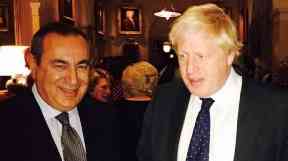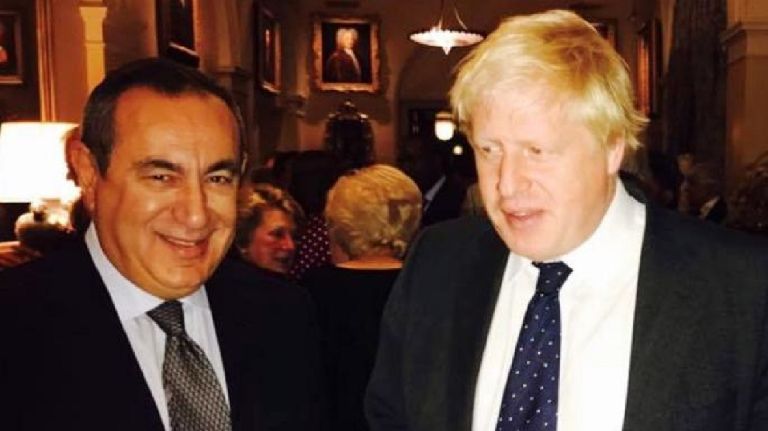 Download: The STV News app is Scotland's favourite and is available for iPhone from the App store and for Android from Google Play. Download it today and continue to enjoy STV News wherever you are.