Brexit: What will happen in the coming weeks and months?
We are expected to leave the European Union on March 29 next year - but we might not.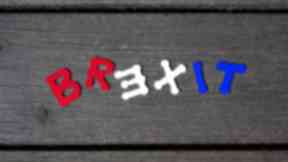 Trying to predict what is going to happen next with Brexit is a little like trying to solve a Rubik's Cube. You think you've nearly got it, then realise you missed a bit.
Many moving parts are at play, as the UK approaches one of the most pivotal moments in its modern history.
For many people, the whole thing will seem frankly impenetrable. Whatever is going to happen, lots of people just want the politicians to get on with it.
The problem is, the politicians are divided on what should happen - not just across party lines, but within their parties as well.
So, instead of predictions, here is a rough outline of what could happen in the coming weeks and months - but also some reasons why they might not.
Meaningful vote
On Tuesday, December 4, a House of Commons debate will begin which could define the future of the UK for decades to come.
MPs will pore over the Brexit deal Theresa May brought back from Brussels in November across five days, comprising 40 hours of debate.
Probably at around 7pm, on Tuesday, December 11, Parliament will vote on the UK Government's motion to back the deal.
The arithmetic in the Commons seems to be against the Prime Minister, with many on both the Remain and Leave sides in her own party vowing to oppose the deal.
Labour, the SNP and the Liberal Democrats and even the DUP - who currently prop up May's government - have said they will vote down the deal.
The view of most observers is that Theresa May will lose the vote.
Why she might not: The Prime Minister has been on a campaign blitz to all four corners of the UK pushing her Brexit deal, drumming up public and business support.
She and the EU are singing from the same hymn sheet, describing this deal as the only one, with no alternative to no-deal. It could scare enough MPs into backing her.
Theresa May could go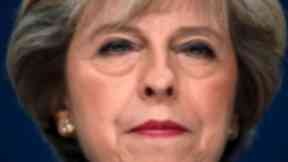 If the Prime Minister loses the vote on December 11 as expected, we enter uncharted territory.
Whether May hangs on, some say, depends on the scale of her defeat. If it's a heavy loss - say, by 100 votes or more - it is difficult to see how she continues.
But if there's one word the public now associates with the Tory leader, it's "resilience".
Whatever the scale of the potential defeat, Labour is poised to seek a vote of no confidence in May's government in the Commons.
Simultaneously, her own backbenchers could force a vote of confidence in her leadership of the Conservative party, perhaps precipitating her resignation - and a Tory leadership contest.
In any case, the Prime Minister may be loath to resign before she has at least attended the European Council summit on December 13 and 14, where she can hash out her options with EU leaders.
Why she might not go: Should May actually pass her deal in the Commons on December 11, she will head to Brussels two days later triumphant and her position surely secure, with the path cleared for ratification of the deal by the European Parliament.
Or, if she has lost the meaningful vote but not as heavily as feared, she may be able to consider a second bite at the cherry.
A second meaningful vote?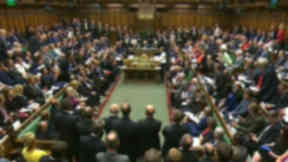 If the first meaningful vote is defeated, May - or her successor - could choose to try again.
Amendments which get Parliament's backing the first time round may provide a possible route forward for the government.
If the Commons was to back on December 11, for an example, an amendment calling for the wording of the political declaration to be changed, the government could take such a request to Europe for consideration.
The declaration is the document which outlines the UK's post-Brexit relationship with EU, and unlike the 585-page withdrawal agreement, it is a political rather than legal document.
The EU is supremely unlikely to agree to renegotiate any of the lengthy, hard-won withdrawal agreement - which is essentially our divorce papers.
But there is a chance it could be persuaded to back, for the sake of the deal, small changes to the second, shorter and more ambiguously worded political declaration.
A defeat in the first vote would also likely spook the financial markets and could see Sterling tank, perhaps persuading enough MPs to back the deal to fend off a financial crisis at the second time of asking.
Why it might not happen: The dates are very tight. If the first vote fails, the government is required to make a statement of its intentions within 21 days.
However, the Commons goes into recess from December 21 until January 6. Realistically, to give MPs time to vote again before Christmas, that statement of intentions needs to come within days, if not hours.
Alternatively, the Prime Minister could let Parliament stew over the Christmas period. After all, the absolute deadline for a Commons decision is January 21 next year.
But the effects of such a course of action on the markets and the wider economy, as both sides ramped up their no-deal preparations, would likely be chaotic.
Crashing out without a deal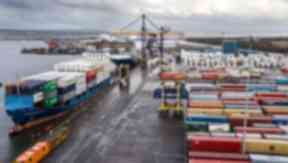 If there is no agreement by January 21, and no extension or withdrawal of Article 50, we're out without a deal by default.
We would have two months to prepare, and then Britain would be completely outside the EU by March 29.
Lots has been written about the potential ramifications of that on the economy - the trade barriers, the logjam at ports, and so on.
For you in your day-to-day life, it could mean shortages in the supply of medicines you might need, or general pressure on food supplies, possibly hitting you in the pocket at the supermarket.
A no-deal would also mean you would need a visa to work or stay long-term in EU member states.
However, even without a deal, the UK is likely to remain visa-exempt when it comes to short-term stays and holidays to Europe.
But you will need to ensure your passport has been issued within the last ten years, and that it has at least three months' validity left on it, if travelling within the EU's Schengen area.
The only EU countries which are not in Schengen are Ireland - with whom the UK has a separate Common Travel Area - and also Cyprus, Croatia, Romania and Bulgaria, which have their own travel requirements.
Why it might not happen: No-deal is not a popular option with anyone, bar a small number of hardline Brexiteers on the backbenches.
There is no majority for it in Parliament - so it can only happen if MPs and the government utterly fail to come up with an alternative.
Leaving the EU on March 29, 2019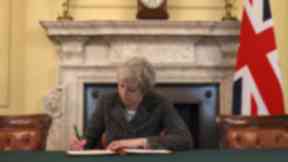 One of those alternatives is to suspend or extend Article 50 - which is the legal mechanism by which EU member states can opt to leave the bloc.
On March 29, 2017, Theresa May wrote to the EU to trigger Article 50 and formally begin the Brexit process.
That gave the UK and EU two years exactly to strike a deal.
That date can be extended, but only with the unanimous agreement of the 27 remaining nations of the EU.
EU law chiefs said on Tuesday they believe Parliament has the right to unilaterally withdraw the Article 50 letter May wrote all those months ago.
Why it might not be extended: The so-called EU27 are unlikely to agree to an extension if it just means returning to the negotiating table with no end in sight.
If they think it would be for a quick negotiation, or perhaps to allow time for a second Brexit referendum, EU leaders might be more amenable.
People's Vote
That second Brexit referendum has been christened by those campaigning for it a "People's Vote" - and Downing Street has received a petition with 1.3m signatures demanding one.
For it to happen, primary legislation would be needed in the Commons, backed by a majority of MPs.
Article 50 would also require to be extended, because there is not enough time to hold a People's Vote before March 29.
The Electoral Commission has a statutory duty to test any referendum question, in a process that usually takes 12 weeks.
Electoral law also specifies a minimum ten-week campaign period, and officials need plenty of time - preferably six months - to prepare to administer the poll.
So, even if Commons legislation was rammed through as early as this month, it would likely be late spring, perhaps even the summer, until the referendum could be held.
All that said, if the Brexit deal collapses, and a majority of MPs back it, and the EU27 allow Article 50 to be extended, a People's Vote is possible.
Why it might not happen: Many MPs, in the Conservatives but also in the Labour party, have expressed strong views on honouring the will of the British people as expressed in the June 2016 referendum.
Coupled with that, many of the people who voted Leave in 2016 - 52% of the public - are likely to be miffed at the prospect of a re-run. How that feeling would be expressed, and how strongly, is an unknown.
Also, while there could be a second referendum, what options it would include are also unknown.
Those pushing for it want Britain to remain in the EU, but hardline Brexiteers would probably argue for a no-deal option and the government may want the Prime Minister's deal put to a public vote.
What would be the outcome? Deal or no-deal? No-deal or no-Brexit? A three-option referendum? We just don't know.
The chances of a general election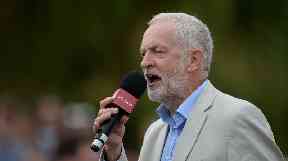 If the deal falls and Labour wins a vote of no confidence against Theresa May's government next week, it does not guarantee a general election.
Convention used to dictate that such a vote would cause the government to resign and trigger a return to the polls - but that was before the Fixed-term Parliament Act introduced by David Cameron in 2011.
By law, this creates a five-year period between general elections, and as you may recall, we had one last year.
That means the next one is not scheduled until 2022.
If May's government loses a confidence vote, it would trigger a 14-day period during which the parties are given time to cobble together an alternative government.
If, after those two weeks, no working government presents itself, then an early general election would be set in motion.
The only other way a general election can happen - as it did when May announced her snap election in 2017 - is if two-thirds of MPs vote for it.
Why it might not happen: Unless the Tories and Labour both agree a general election is needed, that two-thirds majority is unlikely.
A Labour-led confidence vote in May would be seen (accurately) as a ploy for an election - one which might install Jeremy Corbyn as Prime Minister.
To many Tory MPs, even those critical of May and her deal, that may be a risk too far. Theresa May could find herself surviving as Prime Minister even while her deal dies.
It was the DUP who provided the Tories with their Commons majority in 2017, and their votes could also be crucial if it comes to a confidence motion.
Are they angry enough about the Irish backstop proposals to sink May, or is it better the devil you know?
But if the government was defeated in a confidence motion, the race would be on for either the Tories, or Corbyn's Labour, to stitch together a government - or else fire the starting pistol on a new election.
What about indyref2?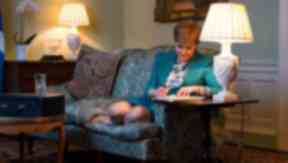 Between the Brexit vote in June 2016 and last year's general election, Nicola Sturgeon launched legislation for a new independence referendum as well as a fresh campaign for a Yes vote.
She had planned to hold the vote in the spring of 2019.
But the 2017 election result, which saw the SNP lose 21 seats compared to its 2015 result, put the First Minister's plans on hold.
Since then, she has held the line that she will reveal her plans once the outcome of Brexit is clear
The latest indication is that will come in the new year.
The Scottish Government asserts it has a mandate to hold an independence vote between now and 2021, when fresh Holyrood elections take place.
The SNP's manifesto in 2016 said Scotland should have the right to hold another referendum "if there is a significant and material change in the circumstances that prevailed in 2014, such as Scotland being taken out of the EU against our will".
Why it might not happen: Wary of the reaction from voters in 2017, the First Minister may balk at staging a redo of 2014 so soon.
It could be that she instead fights the 2021 Scottish Parliament elections with a full-throated commitment to an independence referendum in her manifesto.
Although for many of her supporters - and for those who want Scotland to remain in the EU - this may not be soon enough.
Download: The STV News app is Scotland's favourite and is available for iPhone from the App store and for Android from Google Play. Download it today and continue to enjoy STV News wherever you are.