Your MP for Livingston: Graeme Morrice
Election 2010: Labour MP Graeme Morrice is elected as representative of Livingston.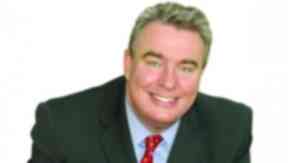 Graeme Morrice has held Livingston for Labour, despite the local party's recent embroilment in scandal. The serving Labour MP Jim Devine was barred from standing again after criminal proceedings were launched against him due to his expenses claims.
IN DETAIL:
Mr Morrice graduated from Edinburgh Napier University with a degree in business. He has been a councillor for 22 years, holding various positions including Leader of West Lothian Council in the period when it won UK Council of the Year.
He has been a member of the Labour Party since 1979.