MSPs warn rural areas may miss out on 2014 Commonwealth Games legacy
A Holyrood committee say the tourism and marketing strategy is too focused on events in towns and cities.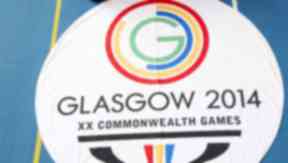 A Holyrood committee has voiced concern that rural areas may miss out on the legacy from Glasgow's Commonwealth Games.
MSPs on the Economy, Energy and Tourism Committee said the marketing for the 2014 Games was "focused more on urban areas and large high-profile events" and "rural areas might not benefit equally from the strategy".
The "winning years" strategy aims to help the Scottish tourist industry capitalise on high-profile events between 2012 such as the London Olympics, the Queen's Diamond Jubilee and the Ryder Cup in 2014.
The MSPs said they were "concerned that with Glasgow being the focus of the 2014 Games, rural areas may not reap any benefit".
They added that Games organisers were aware of the issue and would "develop a much more detailed plan ensuring the impact of the Games is felt beyond Glasgow" over the next six to nine months.
Committee convener Murdo Fraser said the tourism sector had welcomed the "concerted campaign to capitalise on these big-ticket events like the Commonwealth Games and Ryder Cup in 2014".
But he added: "The committee heard concerns that the impact may only be felt in our big cities."We were promised that a plan for a Scotland-wide marketing campaign is imminent. This must now be delivered.
"There also appears to be a lack of detail on the plans for after the tourists have gone home in 2014."
The committee has called on tourism body VisitScotland to provide them with regular updates about its proposals for beyond 2014 as part of its annual progress report.