Thousands struggling to cope with housing allowance changes
Around 4400 young people have their income cut by up to £2800 a year say Citizens Advice Bureau.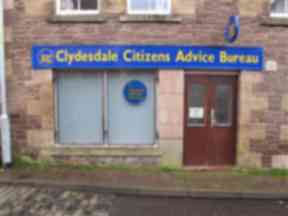 Thousands of Scots are struggling as a result of age-related benefit changes which have seen their annual income drop by up to £2800 a year, according to the Citizens Advice Bureau.
A room in shared accommodation has been deemed by the UK Government as appropriate accommodation for anyone under 35 since January.
This has resulted in an average benefit cut of £22 a week for thousands of young adults, after the threshold for the "shared room rate" of local housing allowance (LHA) was increased from the previous age of 25, a report by CAB has found.
LHA was introduced in 2008 to provide housing benefit to tenants renting private sector accommodation.
The amount of allowance awarded depends on the number of bedrooms deemed to be required by the claimant, and where they live.
The age-related threshold of 25 was introduced on the assumption that younger claimants have lower living costs, may have parental support, are more likely to share and therefore require lower benefit payments.
The increase of the threshold to 35 reduced the amount of support that those aged between 25 and 35 were entitled to by up to £2800 per year, according to CAB.
It has calculated that this has affected 4400 people across Scotland, with the majority living in Edinburgh or Glasgow.
CAB chief executive Margaret Lynch said: "In practice, this change means that claimants of this age group who want to live on their own have had their housing support significantly reduced. Our case evidence shows that this change has had a serious impact on thousands of people in Scotland, based purely on their age.
"Thousands of Scots are faced with a difficult choice between trying to find very limited alternative accommodation and trying to make up the shortfall in their rent through other benefits. For many, neither option is tenable. Some therefore face rent arrears and possible homelessness.
"This is not a theoretical projection of something that may happen in the future. This cut has been in place now for nearly a year, and our report shows real case evidence, based on what is happening to real CAB clients.
"We have seen these people and are seeing more of them every week. Many of them are struggling on very low incomes, and are facing cuts to other benefits they rely on. So this is yet another piece of a wider picture of how these welfare changes are pushing evermore of a financial burden on those who are least able to bear it."