Referendum: Is September 18 a significant date for Scottish vote?
The vote on independence will comes after the Commonwealth Games and before the Ryder Cup.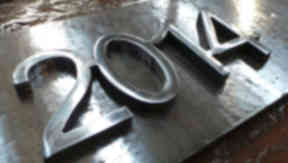 The referendum on the future of Scotland is to be held on September 18, 2014 but what significance does this date have?
It comes during the year of Homecoming Scotland 2014, and after the Commonwealth Games in Glasgow between July 23 and August 3.
However, it comes eight days before the Ryder Cup is held at Gleneagles on September 26 – 28.
But September 18 is not a particularly important historical date for Scotland.
On that day in 1818, the Theatre Royal in Glasgow lit their gas lamps for the first time, becoming the first theatre in Britain to be lit by gas.
In 1959, 47 miners were killed at Auchengeich Colliery in Lanarkshire on September 18. The bogies carrying them to work ran into smoke 1000ft underground, killing the men on board.
In terms of famous Scots, Lord Alan Rodger of Earlsferry was born on that date in 1944. The lawyer served as the Lord Advocate and Lord Justice General and Lord President of the Court of Session before becoming a Justice Supreme of the Supreme Court.
September 18 is the feast day of Saint Joseph of Cupertino who died on that day in 1663. He was an Italian Franciscan friar who was said to have been remarkably unclever but prone to miraculous levitation and intense ecstatic visions. He is patron saint of people with a mental handicap, test takers and aviators.
Although it may not be a significant date yet, Alex Salmond will be hoping it becomes engrained in history as the day Scotland decided to become independent.
Scots now have 547 days or 78 weeks to make up their minds.