Holyrood to look at plans to teach two languages in primary school
European languages officials and policy makers are discussing the Scottish Government's proposals at a conference.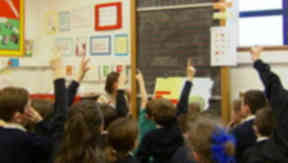 Experts are flying in from Europe to examine the Scottish Government's plans to make all children learn two foreign languages in primary school.
A conference at Holyrood will focus on the European and External Relations Committee's inquiry into language teaching before it publishes its recommendations.
The government wants children to start learning a second language in the first year of primary school and a third language at Primary 5 level.
MSPs were largely supportive of the proposals when the issue was debated in Parliament last year, although concerns were expressed about available resources, skills deficits and cultural attitudes.
Jan Truszczynski, the European Commission's director general for education, training, culture and youth, and Waldemar Martyniuk, executive director of the European Centre for Modern Languages, will answer questions at the conference.
Christina McKelvie, convener of the committee, said: "Understanding another language is such an important skill and our committee has welcomed the Government's ambitions on this front.
"Our job as a committee of the Scottish Parliament is to look at whether we think the proposals meet the aim of positively supporting increased language teaching in primary schools.
"We have already gathered so much information from parents, pupils and teachers within schools and from those who have come to give evidence."
"Clear themes have developed and today's conference allows us to explore these in depth, with a wide range of stakeholders.
"It will be invaluable to committee members as we begin to draw our conclusions ahead of the report publishing towards the end of June."