Same-sex marriage legislation published by Scottish Government
The gay marriage bill was introduced at Holyrood on Thursday.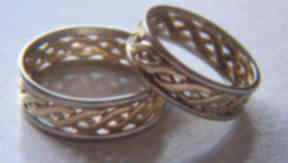 Legislation to allow same-sex couples to marry has been published by the Scottish Government.
The proposals were brought forward at the same time as ministers launched a review of whether civil partnerships, currently only available to gay couples, should be opened up to mixed sex couples.
Health Secretary Alex Neil said the publication of the same-sex marriage legislation marked "a historic moment for Scotland and for equal rights in our country".
The Scottish Government proposals, unveiled on Thursday, also aim to protect the rights of religious celebrants and groups who are opposed to allowing gay couples to wed.
Under the plans religious bodies would have to opt in to perform same sex marriage ceremonies. If a religious group does decide do this, protection will also be offered to individual celebrants who feel it would go against their faith to carry out gay weddings.
"We are striving to create a Scotland that is fairer and more tolerant, where everyone is treated equally. That is why we believe that same-sex couples should be allowed to marry," Mr Neil said.
He added: "A marriage is about love, not gender. And that is the guiding principle at the heart of this bill.
"At the same time, we also want to protect freedom of speech and religion, and that's what the bill sets out to do. That is why it will be up to the religious body or individual celebrant to decide if they want to perform same sex marriages and there will be no obligation to opt in."
Gay rights charity The Equality Network launched a campaign for same-sex marriage and mixed-sex civil partnerships in 2008.
Policy co-ordinator Tom French said: "Thirty-three years ago Scotland finally decriminalised homosexuality, today the vast majority of Scots agree that it's time LGBT (lesbian, gay, bisexual and transgender) people were granted full equality under the law.
"By passing equal marriage legislation, our MSPs will not only be giving same-sex couples an equal right to celebrate their love through marriage, they will also be sending out a message to the world about the kind of fair and progressive country Scotland wants to be."
Openly gay SNP MSP Marco Biagi described marriage as a "recognition of love and commitment between two people," and said: "Whatever their gender, they deserve equality before the law."
The Edinburgh Central politician, who is the deputy convener of Holyrood's Equal Opportunities Committee, said: "It's now down to us as MSPs to ensure the bill successfully does what it says on the tin.
"The bill needs to maintain the freedom of religion for faiths who disagree, while also granting religious freedom for the first time to those faiths - like the Quakers - who have long wanted to perform same-sex ceremonies and have been forbidden from doing so."
The campaign group Scotland for Marriage has strongly opposed plans to allow same-sex couples to marry, and has now vowed to step up its efforts.
A spokesman said: "The Scottish Government pledged to protect free speech and other civil liberties but they have not fulfilled their promises."
He added: "Today marks the beginning of the next phase of our concerted opposition. Scotland for Marriage now has more supporters - almost 50,000 - than the combined memberships of the mainstream political parties in Scotland added together.
"In coming months we will tell voters the facts, including what redefining marriage means for people's jobs, lives and families.
"Teachers, parents, school kids, foster carers, NHS chaplains and others in everyday life must not be penalised for backing traditional marriage. We have warned for more than a year that safeguards and law changes are required to do this - but our views have been ignored so far."