Right to buy scheme to be abolished to protect rented council homes
The decision announced on Wednesday affects 15,000 houses across Scotland.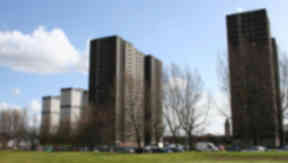 The right to buy council homes will be abolished in a move to protect access to rented properties.
The decision, which affects about 15,000 houses, completes the previous reforms and suspensions to right-to-buy legislation across Scotland.
Deputy First Minister Nicola Sturgeon announced the move as she visited Queens Cross Housing Association in Glasgow on Wednesday.
She said: "It is absolutely vital that people can access social housing when they need it most. Social housing is under significant pressure and so too are the budgets that support it.
"The Scottish Government is doing everything possible to maximise our investment in housing and deliver on our target of 30,000 new, affordable homes over the lifetime of this parliament. But, given the pressure on both the housing stock and budgets - and with 400,000 people on waiting lists for social housing - we can no longer afford to see badly needed homes lost to the social sector.
"That is why I am today announcing the final stage of the abolition of the right to buy, a decision that will safeguard Scotland's social housing stock for the benefit of citizens today and for our future generations."
Affected tenants will have three years from the date of royal assent of the Housing Bill, expected in autumn next year, to exercise their right to buy before it is abolished.
Since it was introduced by Margaret Thatcher's Conservative government in 1980, around 455,000 properties have been bought in Scotland using the scheme.
The policy has led to a shift in home ownership, with 65% of homes now owner-occupied, according to the Scottish Government.
It has also been blamed for the reduction in the number of affordable rented houses, leading to longer waiting lists.
The Scottish Government says it will continue to help people buy their own homes through schemes such as shared equity.