Rail franchise bidders 'must commit to ambitious improvements'
Service upgrades and peak prices pegged to inflation key features of next ScotRail franchise.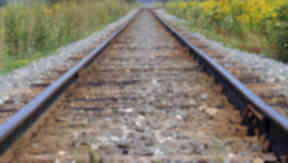 Peak time rail prices will be pegged to inflation under the next ScotRail franchise, the transport minister has announced.
Faster trains, better connections for passengers and an improved service for cyclists and disabled travellers will also feature when the franchise begins in 2015, Keith Brown promised.
Commuters have also been told they can expect more comfortable trains with better wifi and additional services laid on for major events.
The successful bidder will also be expected to contribute towards a drive to integrate public transport services throughout Scotland and "commit to ambitious improvements" across the network.
Abellio, Arriva, First Group, MTR and National Express will all now be invited to submit their proposals for the franchise next spring. The winning bid will be announced in autumn 2014 before the new franchise begins in April 2015.
Mr Brown said: "Improving the passenger experience has been at the heart of our considerations for the next franchise and the specification I have set out is focused on innovation, connectivity, value and benefit for communities throughout Scotland.
"Unlike previous Department for Transport procurements which have focused on price, the ScotRail franchise competition includes a heavy emphasis on quality. 35% of the evaluation marks are available for improvements to current services reflecting the rail priorities which the people of Scotland have told us are important.
"Bidders for this franchise must commit to ambitious improvements if they want to win.
"The new contract will ensure an improved service for commuters, disabled passengers who wish to travel more spontaneously than current provisions allow, tourists and cyclists as well as a better deal all round for all those using our railways.
"We will continue to mandate our fares policy of providing an affordable travel choice. Peak fares will not rise more than inflation and off-peak fares will fall in real terms (RPI minus 1%). We have listened to the voice of passengers and know that the continuation of this policy will continue to encourage more people out of their cars."
Other features of the 2015 franchise will be SMART card implementation across the entire network and "scenic" trains on routes popular with tourists, with local catering and windows offering panoramic views.
The Scottish Association for Public Transport welcomed the details.
SAPT Chairman Dr. John McCormick said: "The Invitation to Tender will require bidders to plan major improvements to ScotRail services. Faster inter-city journey times, better trains, development of tourist services and greater provision for cyclists are all welcome developments. Service standard requirements and fares regulation are significantly better than in other parts of the UK.
"Transport Scotland has clearly listened to responses to the consultation exercise carried out last year. The short-listed bidders have extensive experience of running "metro style" operations worldwide and we expect that this will bring new ideas for integrated transport in Scottish cities."
Chief Executive of Cycling Scotland Ian Aitken welcomed the emphasis on cycling. He said: "Integration between cycling and rail services is essential in allowing people to make longer journeys via sustainable modes of transport, so I am delighted to see a strong emphasis on cycling in the new ScotRail franchise document.
"In particular, I am pleased to see a focus on cycling facilities at stations, including a minimum increase of 500 cycle storage spaces at stations each year throughout Scotland. The document also makes the link to the Cycling Action Plan for Scotland vision for 10% of trips to be made by bike by 2020 and highlights the importance of capacity for carriage of cycles on trains.
"The requirement for each bidder to submit a Cycle Innovation Plan is also a welcome development for Scotland's sustainable transport network and I look forward to working with ScotRail to ensure the best possible travel experience for people choosing to combine rail and bike journeys."