Same-sex marriage opponents claim Bill 'discriminates against them'
Petition handed to Government ahead of Tuesday's final vote on equal marriage Bill.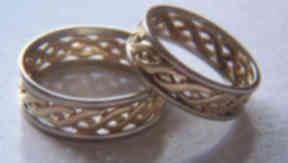 Campaigners who oppose the same sex marriage bill have submitted a petition with 55,000 signatures to the Scottish Government asking for changes to be made to the legislation.
MSP's are due to vote on whether the Bill becomes law on Tuesday.
The government says it is confident the bill balances both equal rights by allowing same sex couples to marry while still protecting religious freedom.
But those who oppose the bill say they have concerns that opponents of the move could themselves face discrimination. Organisers Scotland for Marriage have removed the names of those who signed the petition, claiming that this has been done "to protect them from possible consequences".
A spokesman for Scotland for Marriage said: "The decision to redact the details is not a stunt or a cheap gimmick. It's an absolute necessity to protect the rights and freedoms of ordinary men and women with traditional views on marriage which are under threat.
"We really are facing the prospect of people being discriminated against in their own homes, at work and at schools if this Bill progresses in its present form.
"Leading human rights lawyers have urged caution and supported amendments but the Scottish Government claim sufficient safeguards are in place. However, they really should show more respect for traditional marriage supporters and back further safeguards legal experts believe are necessary.
"Vast swathes of Christians, Muslims, and people of other faiths or none, whose conscience tells them that marriage can only ever be between one man and a woman, should have their beliefs respected and their rights upheld."
Meanwhile, the Government has indicated that the first same-sex marriages in Scotland could take place before the end of 2014 if the Marriage and Civil Partnership (Scotland) Bill is passed.
It was initially expected that the first same-sex marriages would not take place until spring 2015, but ministers have now said they are committed to commencing the legislation as soon as possible and will work with the UK Government to speed up the process.
A government spokesman said: "Should the bill pass this week, we would be looking forward to the first marriages as soon as possible."
Tom French, Policy Coordinator for the Equality Network, welcomed the news.
He said: "We want to see the first same-sex marriages take place in Scotland as soon as possible, so we are delighted to hear that the Scottish Government are working to make that happen. If our MSPs pass the equal marriage bill this week 2014 will be a milestone year for LGBT equality in Scotland.
"We know that many couples across the country are looking forward to planning their wedding and it's great news that their big day may now come about rather sooner than expected."