'Named guardian' plan for every child in Scotland set to go ahead
The Scottish Government's plan to oversee children's welfare have raised concerns about state interference.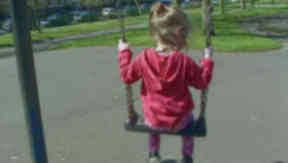 Plans to give every child in Scotland a "named guardian" until their 18th birthday have been approved by MSPs after a last-ditch attempt to water down the proposal were rejected.
The Children and Young People (Scotland) Bill includes plans to appoint a named official, such as a health worker or head teacher, to oversee every child's welfare and liaise with their families.
But it faces the threat of an immediate legal challenge from the Christian Institute, whose director, Colin Hart, branded the move a "dreadful extension of the state's tentacles into family life".
He said: "Churches, lawyers and parents opposed this. But we are faced with the arrogance of a politically correct pseudo elite intent on stamping their unrepresentative views on the people of Scotland.
"We have no option but to challenge this illegal law all the way."
Opponents say the move is "wrong in principle" because it gives the state a say in the lives of children beyond the age of 16, when they are legally entitled to work, marry, join the armed forces and vote in the independence referendum.
Anne Houston, chief executive of Children 1st, said appointing a named person would mean parents and children could get additional support and advice when this was needed.
"We know from our long experience of working with and for families that making sure they get the right support at the right time is key to enabling more children to thrive safely within their families," she said.
"It's been suggested that the named person might take rights away from parents - actually, it does the opposite.
"This legal provision gives parents and children rights to call on professionals when they need advice, info and support to help them."
The Bill was passed by Parliament on Wednesday with 103 votes in favour and 15 abstentions.
Conservative spokeswoman Liz Smith tabled amendments at Holyrood to remove the need for teenagers aged 16 and 17 to have named guardians.
She also sought to give parents the right to appeal against any appointment and limit the functions of the guardian in respect of safety, well-being and children's rights.
Ms Smith said the amendments would tackle "two of the most fundamental flaws" in the plan and "ensure the policy is based on need rather than imposed across the board".
She said: "We believe the policy is wrong in principle, that it does not have conclusive supporting evidence and has not been properly costed.
"Even the most ardent supporters of the policy do not believe it is workable beyond 16.
"We are talking here about young adults, 16 and 17-year-olds, who are allowed to marry, they are free to leave school and able to enlist, and who are being told by this Government they are old enough to vote in the upcoming referendum, but seemingly not old enough to go about their business without being assigned a named person. That inherent contradiction speaks for itself."
The Law Society of Scotland, Faculty of Advocates, Free Church of Scotland and the Evangelical Alliance have also spoken out against the move.
Children's Minister Aileen Campbell said the intention was "to ensure children and families have somewhere to go if they need an extra bit of help and that none are left without support"
She added: "We want to promote an early intervention and prevention approach, that is co-ordinated and prevents problems escalating into crisis.
"We want to ensure as far as possible no child slips through that net. A named person for every child will help us achieve all of that."
The Bill is part of the Scottish Government's aim of making Scotland the best place in the world to grow up.
Its other provisions include increasing increase the amount of free childcare available to three and four-year-olds and vulnerable two-year-olds to 600 hours a year.
It will allow teenagers in foster, kinship or residential care to continue to receive this support up until the age of 21, and will strengthen the law on school closures, particularly in rural areas.
Parliament also approved a plan to extend free school meals to every child in the first three years, saving families a potential £330 a year. The extra meals are being funded with the extra money which Scotland is receiving to match Westminster's plans for schools in England.
Last month First Minister Alex Salmond announced plans to further expand free childcare, building on the existing measures in the Bill, starting with two-year-olds from the most deprived backgrounds.
From August, every two-year-old from a "workless" family will be entitled to 600 hours of free childcare, a move that will affect 15% of two-year-olds.
Free childcare provision will be extended further from August next year, reach 27% of all two-year-olds by widening the entitlement to families who receive certain welfare benefits such as income support.
The SNP says that after independence it would provide 1,140 annual care hours, for one to four-year-olds, allowing more parents to return to work.
Ms Smith said she welcomes the commitments but added: "It is deeply regrettable that it's always part of a referendum debate, because it's quite clear the Scottish Government has these powers already."