Bernard Ponsonby: Life and legacy of 'one-off' Margo MacDonald
STV's political editor Bernard Ponsonby offers a personal reflection on the late politician.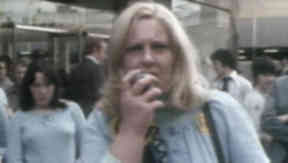 STV's political editor Bernard Ponsonby offers a personal reflection on the life and legacy of Margo MacDonald.
Margo MacDonald's gigantic personality and lifelong campaign for Scottish independence straddled nearly half a century in the country's public life.
It's a remarkable legacy. A politician has broken the mould when they are known simply by their first name. She broke that mould a long time ago.
Variously she has been a rising star, short-lived MP, seventies icon, journalist, broadcaster and independent MSP. She has also been in my opinion the most effective and possibly only real parliamentarian at Holyrood practised in the art of promoting unfashionable causes and holding the executive to account.
Yes, hers was truly a remarkable career.
Her enduring appeal lay in a personality that connected with everyone from the ordinary citizen to the great and the good. Her causes were heartfelt and she could take them personally.
In the early nineties I found myself alone with her in the STV current affairs office in Cowcaddens. She had obviously been crying. She was just off the phone to the shop stewards at the Dalzell plate mill in Motherwell at a time when it was clear the Scottish steel industry was about to become a part of Lanarkshire's past. She had become upset when thinking of the lives that would be ruined if closure came.
If she was an emotional person she could also be an angry person. During the Govan triumph in 1973 she took London-based journalists around some of the worst slums in the city. It was her way of graphically illustrating the poverty that blighted many, arguing that Westminster rule had done nothing for those marginalised by bad housing and low incomes.
After Govan she was an instantly recognisable face. Like Jimmy Reid her skill was to 'connect'. Her speaking was plain, her oratory articulate if at times a touch couthy, and her arguments passionate. She was at home in street cafes and was self-confident enough in her ability not to be daunted by bigger beasts in the political jungle.
She gave the SNP a young, confident face and one which working-class Scotland could get to know.
Her career and politics mirrors the country's home rule journey. She represented the excitement felt by nationalists by their unexpected rise in 1974. She was burdened by the misery of the calamity of the 1979 referendum.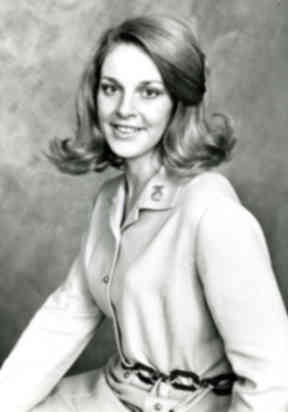 Back then the SNP resolutely refused to own up to a political identity. MacDonald helped push it to the Left, allying constitutionalism to the bread and butter issues of fighting factory closures and taking Labour on in their own backyards.
Although of the Left, she was not one for wearing labels. By the time devolution arrived the SNP was unambiguously social democratic and had embraced a gradualist view of the route to independence. Unlike her husband Jim Sillars she didn't use the word "socialist" all that much. She never got the gradualism of incremental devolution. Her view was that if you kept arguing for the real deal for long enough people would rally to the cause.
Her relationship with some colleagues wasn't entirely easy or warm. Like the late Janey Buchan she inspired deep affection and loyalty but her single mindedness compromised any notion of being a team player. She irked and angered the leadership of the SNP who saw her as self-indulgent, elevating stubbornness as if it were high principle. They had a point but only up to a point.
By 1999 politics was mired in dreary managerialism and she quite rightly would not be scolded by those whose loyalty was to party, first, foremost and last.
Her falling out with the SNP and subsequent re-election in 2003 as an independent coincided with the most rewarding period of her life. She knew she would never hold office and that she could be relegated to the fringe as a relic of a bygone age. But no one would ever ask the question, 'Did you used to be Margo MacDonald?' The Lothians MSP set about a period of dedicated parliamentarianism with the zeal of an MSP warrior.
Her questioning of the spiralling costs of the Holyrood building project helped to flush out a national scandal whilst others slept. Her plea for tolerance zones for prostitutes earned the rebuke of feminists and some liberals. The move underlined a pragmatism in how MacDonald viewed issues. Her assisted dying bills were not a cheap publicity shot but a serious attempt to reconcile sensitive moral and ethical issues consistent with dignity at the end point of life.
No comment on her life would be complete without mentioning her living hell. Her Parkinson's disease has been well-documented but ill health blighted much of her later years. Lesser souls would have buckled under the sheer intolerable nature of much of this illness.
Those closest to her had to live with it as well. They bore the struggles jointly and with admirable fortitude. The heartache would never be maudlin as life was punctuated by her natural humour, endless ability to gossip and remain transfixed by the latest fads on trashy shopping channels. Jim Sillars should be rewarded for having to endure running commentaries on the latest fashions in earrings and handbags.
With her passing, the nation has lost a genuine one-off. Causes the mainstream shuns have lost a champion. The grey world of politics just got greyer. Her politics were painted only in primary colours, bright and brash and loud and proud.
She was all of these things and more. However to me and to others she knew she will always be plain Margo.
STV's Scotland Tonight will broadcast a special programme on the life and legacy of Margo MacDonald at 10.30pm.