Scrapping of corroboration delayed for review into safeguards
Reform to legal protection met with criticism from opposition parties and justice professionals.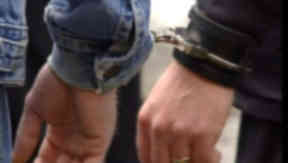 Legislation containing controversial plans to abolish corroboration in Scots law has been delayed, Justice Secretary Kenny MacAskill has announced.
The next stage of scrutiny of the Criminal Justice Bill will now take place after a review group has reported on additional safeguards to mitigate for the change.
The Scottish Government's proposal to remove the requirement for evidence to come from two sources in criminal trials has been met with criticism from both opposition parties and those working within the justice system.
Mr MacAskill said the Government is still committed to the abolition of corroboration, however it has listened to requests from the other parties to delay the progress of legislation.
Stage two is now likely to take place after April 2015, when Lord Bonomy's review group - tasked with considering additional safeguards - has reported back with its recommendations.
The move was welcomed by the Scottish Conservatives, Scottish Labour and Scottish Liberal Democrats.
Speaking in Holyrood on Wednesday, Mr MacAskill said: "The Scottish Government remains firmly committed to all aspects of the Criminal Justice Bill, including our proposals to abolish the requirement for corroboration - which as I have said time and again, is a barrier to justice for too many victims of crimes which are committed behind closed doors, such as rape and domestic abuse.
"When we announced the creation of Lord Bonomy's review group in February, there were calls - including from the Law Society and Faculty of Advocates - for us to remove the corroboration reform from the Bill and to bring forward a separate Bill later in the session once Lord Bonomy had reported. That was not acceptable as it is one of the key reforms in the Bill and is vital to improving the criminal justice system for vulnerable victims.
"However, we have also made clear our willingness to listen to constructive proposals in relation to this key legislation. That is why we gave careful consideration to - and in the spirit of co-operation have accepted - the suggestion from opposition members that stage two should commence after Lord Bonomy's review has been completed.
"As the majority of the Bill's provisions were already due for implementation in 2015-2016, today's move will have minimal impact on the overall timetable for this legislation, while allowing detailed and full scrutiny of the Bill in its entirety and enabling any changes agreed in light of Lord Bonomy's recommendations to be included."
Mr MacAskill said the Government anticipates Lord Bonomy reporting "sometime in about April next year".
Conservative MSP Annabel Goldie said the decision to delay was "a very welcome change in position by the Scottish Government".
Liberal Democrat justice spokeswoman Alison McInnes said: "The appointment of Lord Bonomy's review panel meant that the Cabinet Secretary knew the legislation as drafted was deficient, and yet at that point he was unable to say that we ought to stop and take stock, so I am very grateful that the Cabinet Secretary recognises now that we need to wait for Lord Bonomy to report and then consider in detail all of the matters in the round."
Labour's Elaine Murray said she was "very pleased" with the change.
Scottish Green MSP Patrick Harvie said: "We continue to have concerns about the wholesale removal of the corroboration rule and this delay, which will allow more evidence and debate to be heard, is preferable to charging ahead with the Bill."
Rape Crisis welcomed the Government's commitment to ending corroboration.
A statement released by the organisation said: "As members of Lord Bonomy's reference group, we look forward to contributing to the development of a system which will offer improved access to justice for everyone in Scotland."
James Wolffe QC, dean of the Faculty of Advocates, said: "The Government was right to recognise that the implications of that proposal required further examination.
"It has rightly now recognised that Parliament should not be asked to consider this aspect of the Bill further until Lord Bonomy's review is complete. The Faculty looks forward to participating fully in that work."
Ian Cruickshank, convener of the Law Society of Scotland's criminal law committee said: "This is very good news. The Scottish Government is to be commended for listening and responding positively to the many groups, including the Law Society, who have expressed such concern over the approach which was being taken."
Mr MacAskill said Lord Bonomy's remit would not be extended to consider whether or not to abolish corroboration, stating the case for abolition has already been made.
Scottish Conservative MSP Margaret Mitchell said: "Considering the wealth of evidence MSPs received from experts, we have to consider retaining corroboration at the heart of Scotland's justice system.
"It was made perfectly clear that the plan to abolish corroboration was wrong, and that's something we have been telling the Scottish Government for months.
"Looking at this with a cynical eye it could be observed that this has been parked until well after the referendum."