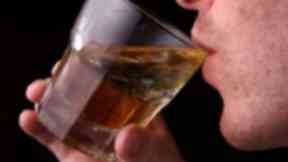 Tonight marks the second time Alex Salmond and Alistair Darling have gone head-to-head in a TV referendum debate.
The First Minister and the leader of the Better Together campaign will clash live on BBC One Scotland from 8.30pm until 10pm before an audience of voters.
Hosted by country singer Glenn Campbell, the debate will cover all the important issues, like currency, the NHS, and which you do prefer: Daddy or chips?
Last time, we underestimated Darling and he went all Ainsley Hayes on us.
Alex Salmond took a somewhat novel approach.
So, this debate could be the gamechanger. I know we said that about the last one too but, guess what, #MSMlies.
STV will be providing a live commentary during the debate, anchored by yours truly and featuring the all-singing, all-dancing, jazz-hands-waving Stuart Campbell from Wings over Scotland and Caron Lindsay from Liberal Democrat Voice.
The commentary will provide analysis, debate clips, and videos of kittens trying to understanding sterlingisation as the programme unfolds.
You can follow it live on the Scotland Decides homepage.
And because we aim to elevate the tone of the debate, we have produced another drinking game. So grab your favourite tipple -- preferably non-alcoholic; it's a school night, after all -- and play along.
easel.ly
What to expect from tonight's debate
Penguins in tutus. Pandas with maracas. Glenn Campbell inviting Brian Taylor on stage in an off-the-shoulder diamante-studded salsa dress for a few steps of the tango.
Or these things:
STV recruits panel of undecided voters to watch the debate
Put that on a T-shirt
Michelle McManus threatens new album if Scots vote No
Paranoid Activity
Full story:
#IceBucketChallenge
Indyref Daily nominates Libby Brooks' cat and Stephen Paton's hair. For the kids.
#Indyref Song of the Day
The song that will be playing on loop in the BBC green room tonight.
Indyref Daily is Stephen Daisley's sideways look at news, analysis, video and left-field goings-on in the independence referendum. Missives and missiles to stephen.daisley@stv.tv.