Scots use Facebook and Twitter more than other surfers across the UK
A study found almost half of internet surfers in Scotland regularly access sites.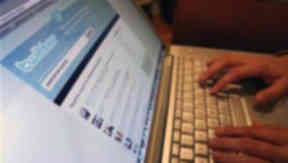 Scots use the internet for social networking more than any other part of the UK.
A study found almost half, 48.2%, of internet surfers in Scotland regularly access social networking sites, compared to just 20% in Northern Ireland, 42.6% in Wales, 45.7% in London, the highest in England.
Social networks run neck and neck with news and current affairs websites while one in ten of us regularly use the internet to search for jobs. Just over 40% of people use the internet to shop online.
The survey, by communications giant BT, also revealed gender divides. Women were twice as likely as men to miss social media sites the most if the internet no longer existed. Meanwhile, more women asked in the survey, 9%, engaged with online gaming than men, 8%.
Brendan Dick, BT Scotland director, said: "This research makes it clearer than ever how Scotland and the UK as a whole have embraced the internet across all aspects of life and, in particular, shows the different way UK men and women use the internet.
"People now take for granted that they can manage their life all in one place, from shopping and banking to entertainment and social media."