Energy effiency scheme could heat up economy and homes claim campaigners
Existing Homes Alliance says a government-funded programme to install energy-efficiency measures in Scotland's homes would create thousands of jobs.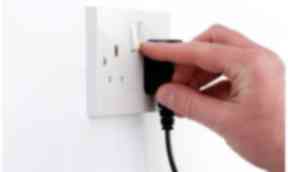 A nationwide programme to make homes more energy-efficient could help reduce fuel poverty and also boost the economy, campaigners have said.
The Existing Homes Alliance is calling on the Scottish Government to introduce a co-ordinated and fully-funded programme to improve the energy-efficiency of all homes.
Alan Ferguson, chair of the Alliance, made the plea to Infrastructure and Capital Investment Secretary Alex Neil ahead of a statement in Holyrood on fuel poverty.
Mr Ferguson, also director of the Chartered Institute of Housing, said: "In tough economic times it is vital that efforts to tackle fuel poverty are delivered efficiently, which is why we call upon the Cabinet Secretary to implement a coordinated and fully-funded national retrofit programme to install energy-efficiency measures in Scotland's homes.
"Such a programme should be aimed at delivering on both fuel poverty and climate change targets while combining existing efforts to ensure all fuel-poor householders can access help to improve the energy efficiency of their homes and cut their bills."
A household is classed as being in fuel poverty if it has to spend at least 10% of income on energy bills.
According to a Scottish Government survey, an estimated 658,000 households were in fuel poverty in Scotland in 2010, or 28% of households.
Mr Ferguson argued that as well as improving fuel poverty, a major project to make existing homes more energy-efficient could help the economy.
He said: "Large-scale, area-based energy-efficiency programmes will not only cut fuel bills and give people a bit of spare cash but will create thousands of jobs for installers and manufacturers, stimulate the economy and help get the country back on track."
The Scottish Fuel Poverty Forum is due to publish its recommendations for tackling fuel poverty on Wednesday.
Elizabeth Leighton, of environmental group WWF Scotland, joined the calls for energy-efficiency programmes to play a key part in this.
She said: "The Scottish Government's joint targets of cutting energy use and ending fuel poverty are serious challenges and only by radical measures can we hope to meet them.
"A house-by-house, street-by-street approach has been seen to be a cost-effective way of delivering energy-efficiency programmes and should now be rolled out across Scotland, with priority given to low-income areas. This should run alongside more traditional household-based programmes."
Mr Neil said: "The Scottish Government is grateful to the Fuel Poverty Forum for their valuable contribution to the important debate about how we can tackle fuel poverty, a problem that an energy-rich nation like ours should not have.
"I will respond to Parliament shortly on their findings and on how we intend to take their recommendations forward.
"Despite the Westminster Government making significant cuts to its programme, the Scottish Government is continuing to invest in combating fuel poverty, with almost a quarter of a billion pounds over the next few years, an increase on previous years. We are committed to ensure, as far as possible, that people are not living in fuel poverty in Scotland by November 2016."