RBS branches open all weekend as customer anger rises
The banking group has faced a backlash from customers unable to get cash or pay bills.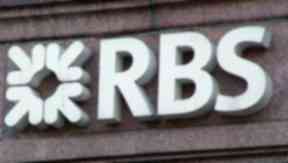 Royal Bank of Scotland branches across the country are staying open this weekend as the company struggles to clear a backlog caused by a glitch in its online banking systems.
RBS said it was continuing to experience "technical issues" that meant bank balances failed to update, leaving customers unable to withdraw cash or wrongly shown as overdrawn.
The bank says only a small number of its own customers have been affected by the hitch, which has mostly hit people banking with NatWest and Ulster Bank.
Both banks are members of the RBS group. The problem has also hit business customers who use the Bankline system to pay wages and bills.
Furious customers bombarded the banking group's website on Saturday to complain about missed payments and the time taken to fix the problem.
One wrote: "This is ridiculous. Sort it out! The bank shouldn't even let a "technical issue" last this long. What an absolute joke this is."
Another said: "I have missed bills and been stuck due not being able to pay for travel.
"Please give an indication when this will be resolved. It shouldn't take this long to rectify such a fundamental issue."
RBS chief executive Stephen Hester personally apologised to customers on Saturday night for the ongoing technical hitches.
In a statement, he admitted the banking group had let down its customers. "I am very sorry for the difficulties people are experiencing," he said.
"Our customers rely on us day in and day out to get things right, and on this occasion we have let them down. This should not have happened.
"Right now my top priority, and the priority of the entire RBS Group, is to fix these problems and put things right for our customers.
"This is taking time, but I want to reassure people that we are working around the clock to resolve these problems as quickly as we are able."
An RBS spokesman admitted there was no exact timetable for fixing the technical issues.
"We want to reassure people that no one will be left permanently out of pocket as a result of this, and they should contact us directly through our call centres or branches to discuss their circumstances," he said.
"If people are facing hardship or immediate financial difficulties as a result of this problem they should phone our call centres or visit a branch."
All branches that regularly open on Saturday will extend their hours until 6pm and open again on Sunday, from 9am to noon.
RBS pledged to ensure that no customers would be left permanently out of pocket as a result of the technical issues.
It also insisted that the problem was "strictly of a technical nature".
It is believed the problem began when staff attempted to install a software update on RBS's payment processing system, but instead accidentally corrupted the network.